Taco Bell Is Giving Away Free Tacos to EVERYBODY Today. Here's How You Can Get One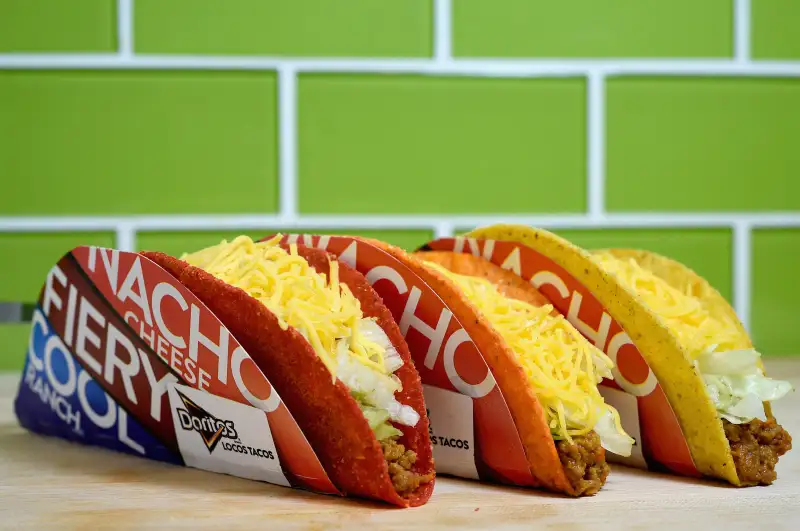 Joshua Blanchard—2017 Getty Images
Taco Bell fans, today's the day you've been waiting for: The fast food chain's NBA Finals promotion is Tuesday, June 18, and everyone can get a free taco at Taco Bell.
Taco Bell hosts a "Steal a Game, Steal a Taco" free taco deal every year during the NBA Finals. And there is a similar "Steal a Base" free Taco Bell taco offer every year centered on the World Series.
In both cases, there is a very good chance that Taco Bell will give away one free Doritos Locos taco per customer in the days after the championship is decided.
You can get a free taco today at Taco Bell because the Golden State Warriors "stole a game" on the road, winning the 2019 NBA Finals game 2, in Toronto. That road win for the Warriors ensured that the Taco Bell NBA Finals deal would kick into effect, and everyone would get to "steal a taco." In other words, everybody gets a taco for free at Taco Bell today.
With today's free taco deal at Taco Bell, you get to pick any flavor of Doritos Locos taco you want, including Cool Ranch, Fiery Doritos Locos, and original Nacho Cheese. To get a free taco, simply show up at a participating Taco Bell location between 2 p.m. and 6 p.m. local time on Tuesday, June 18, and be prepared for long lines — because people go kinda crazy for free tacos.
But there is an easier to way to get a free Doritos Locos taco at Taco Bell today. You can avoid the lines, and avoid the time restrictions, by ordering online. Taco Bell says the free taco deal is available all day today for customers who order online, via the Taco Bell app or website.