Target's New Rewards Program Makes It Easier for All Shoppers to Save Money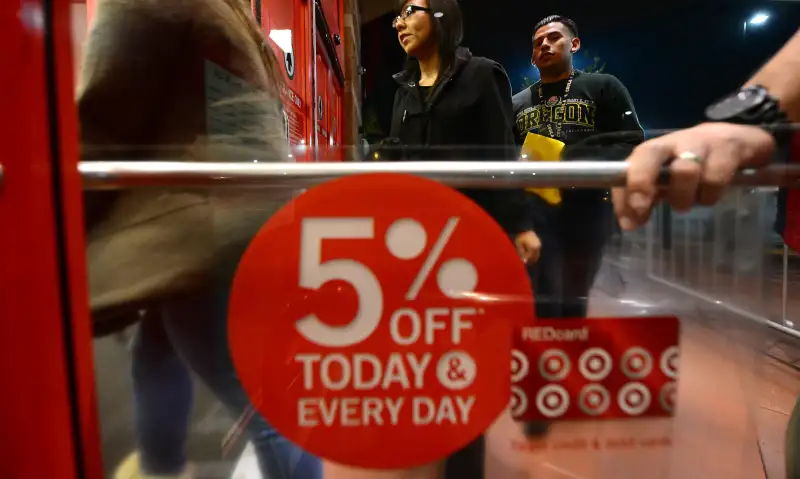 FREDERIC J. BROWN—AFP/Getty Images
Attention Target shoppers: You probably just automatically got enrolled in the retailer's new rewards program, called Target Circle. If you have a Target REDCard or you're a member of the retailer's rewards program, Cartwheel, then your perks and benefits just got a subtle, yet noticeable facelift.
This week, Target rolled out Target Circle, the retailer's new rewards program that features a trove of perks to replace the Cartwheel program or supplement your REDcard. Benefits of the new Target Circle program include 1% back on every purchase to redeem later, a 5% discount on your birthday, free next-day delivery for online orders over $35, special access to early sales and deals, and a four-week period of free same-day deliveries of groceries and household staples with Shipt.
Will Target's new rewards program save you money? For some shoppers, the answer is absolutely. They'll enjoy a sweet 5% while shopping at Target on their birthdays, and get a 1% bonus for Target purchases on other days, redeemable on future Target visits.
But Target Circle won't necessarily be a money saver for all Target customers. If you already have a Target REDcard, then you're accustomed to getting 5% cash back on Target purchases, and the amount you'll save under the new program is unchanged.
One unique feature of Target Circle is that members will get to have a say in how Target gives back to the community. Members will be able to vote on which local charities they would like to see the brand contribute to, allowing for more transparency between Target and its consumers.
As for saving money at Target or one its major competitors, what shoppers should know above all is that the best store perks are usually offered through retailers' signature credit cards. Along with the Target REDcard, Walmart also recently began offering 5% cash back on purchases, as does the Amazon Prime Rewards Signature Visa (recently named Money's 2019 Best Credit Card for Store Rewards).
All that being said, if you are a loyal Target customer, there's no reason not to get on board with this new program.