This Is The Tax Loophole Obama, Bush, and Trump All Want To Close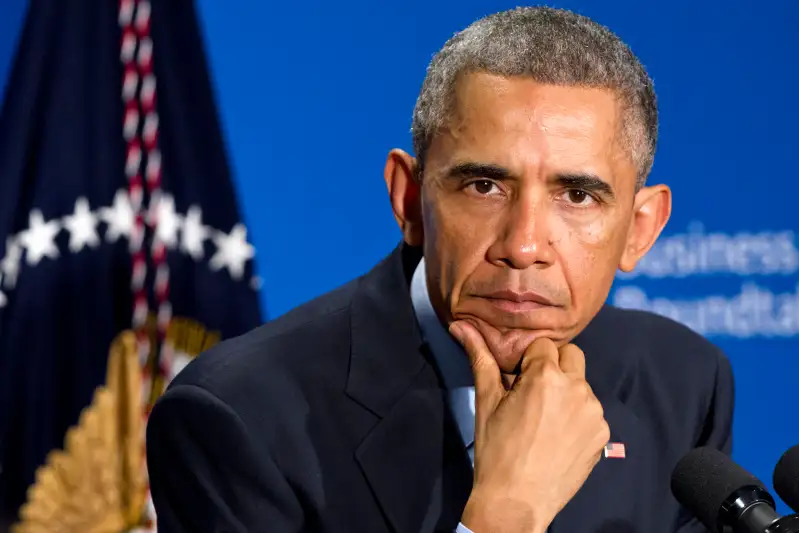 President Barack Obama has long argued for scrapping a "carried-interest" tax break that benefits private equity and hedge-fund managers. On Wednesday, he's expected to make the case again at a meeting in Washington with the Business Roundtable, a group of CEOs.
But there's a difference this time. Democrats have targeted the tax break as a way of talking about growing income inequality. Now Obama will argue that changing the carried interest rule is "one area of common ground" between Republicans and Democrats, White House officials told the New York Times.
In recent weeks, 2016 Republican candidates Jeb Bush and Donald Trump have both made some waves by coming out in favor of eliminating the break. Here's what's at stake: Private equity and hedge fund managers can receive part of the profits from the funds they manage. The current tax law calls these earnings capital gains—the same as when an investor makes a gain after buying a stock—so the managers can pay taxes on them at a lower rate than they would on regular income. Critics say that although managers contribute some money to the funds, the share of profits is mainly compensation for their work, and should be taxed like anyone else's income.
Bush's call to eliminate the rule came last Wednesday in an outline of his tax plan proposal. Many have it called a "populist note," although it comes as part of a tax plan that would otherwise deeply cut overall tax revenue, with huge savings for very high-earning taxpayers. Bush's tax proposal would cut the highest income tax bracket, currently paid by individuals earning over $413,000, from 39.6% (plus a Medicare surcharge) to 28%. Under his plan, carried interest, too, would be taxed at at a top rate of 28%, compared with a max of 23.8% today.
Trump's objections to the loophole—which came before those of any other presidential candidate in the 2016 race—have been less specific but more sharply worded. The current GOP frontrunner said during a phone interview with CBS's "Face The Nation" that hedge fund managers "are getting away with murder."
According to the New York Times, the Treasury Department estimates that closing the loophole could result in an added $18 billion in tax revenue over the next decade. For today, Obama will reportedly mention the tax provision as a shaming tactic, pointing to it "as an example of what he argues are misplaced priorities" within a Republican-controlled Congress.