TD Bank Ditches Coin-Counting Machines That Ripped off Customers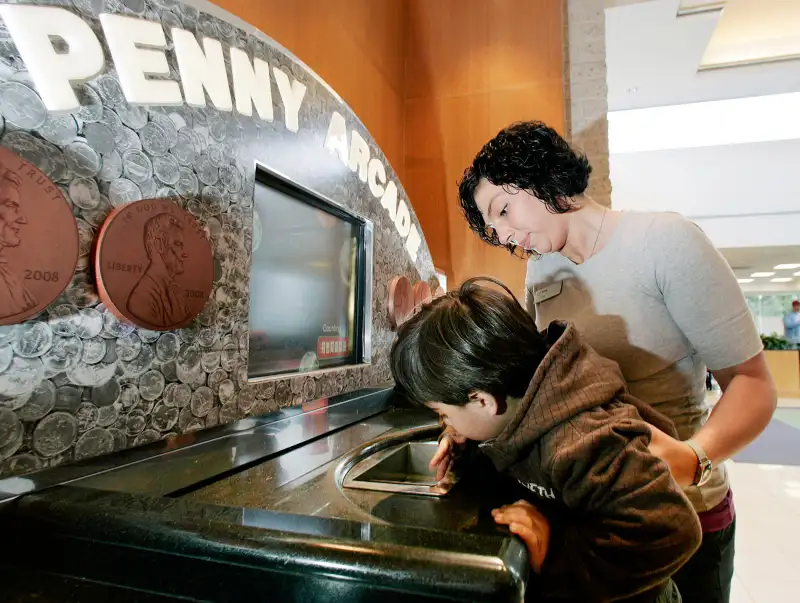 TD Bank's coin-counting machines have seen their last cent.
The company announced Thursday that it will be tossing the Penny Arcade coin-counting machines in its current branches that are at the heart of widespread allegations that the bank short-changes customers.
NBC "Today" tested the popular free service back in early April, finding that Penny Arcades in five locations miscounted $300 packets of coins. In one spot the machine's receipt tallied just $256.90—nearly 15% less than the $300 deposited. The four other locations offered closer totals, all within $4 of the correct amount, but no error was in the customer's favor.
Other tests by media outlets and customers turned up similarly sketchy returns, resulting in at least two lawsuits against the machines, the New York Post reports.
"Recent accounts regarding the performance of our Penny machines have led us to reassess this offering," Michael Rhodes, TD's head of consumer-bank operations told the New York Post. The company determined it is to "difficult to ensure a consistently great experience for our customers" with the machines in action, so it's getting rid of them.
Read Next: The Best Banks in America
Following the original NBC report, TD Bank closed the program, saying its machines were "down for the count" at all locations, and that it intended to test and ensure accuracy before returning them to duty.
For now, bank customers will have to count change the old-fashion way— with coin wrappers. Or opt for a Coinstar machine, which returned accurate counts in similar tests to those TD's machines underwent.