Teachers Can Eat for FREE at Chipotle Today. Here's How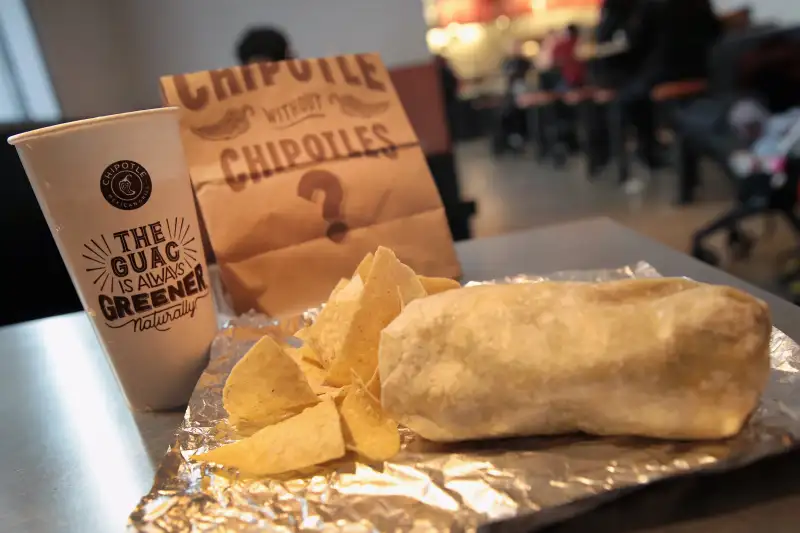 Today is Teacher Appreciation Day 2019 — and Chipotle has an idea for making teachers super happy: free burritos!
The 2019 Teacher Appreciation Day freebie at Chipotle kicks off around the time school lets out on Tuesday, May 7. From 3 p.m. until closing time at Chipotle, teachers with ID can get a free burrito, bowl, salad, or order of tacos with the purchase of another entrée at regular price.
Chipotle's buy-one, get-one-free burrito deal is one of dozens of Teacher Appreciation Week freebies and special promotions.
Teacher deals come in two varieties this week — some, like the Chipotle freebie, are good only on Teacher Appreciation Day (today), while others are valid throughout the entire week ending Friday, May 10. In all cases, teachers need to show valid ID proving that they are currently part of a school's faculty.
If you are only just discovering it is Teacher Appreciation Week 2019, you still have time to come up with a great teacher gift idea. Money asked teachers to gifts they truly want, and, perhaps unsurprisingly, gift cards for places like Starbucks, Target, and Amazon were at the top of many teachers' lists.
We hope all the teachers have an especially wonderful day — and week. To help the cause, here are more Teacher Appreciation Week 2019 deals, including restaurants that are giving teachers free coffee, free pizza, and free sandwiches.