The Tesla Model S Won't Be Out of Your Price Range for Long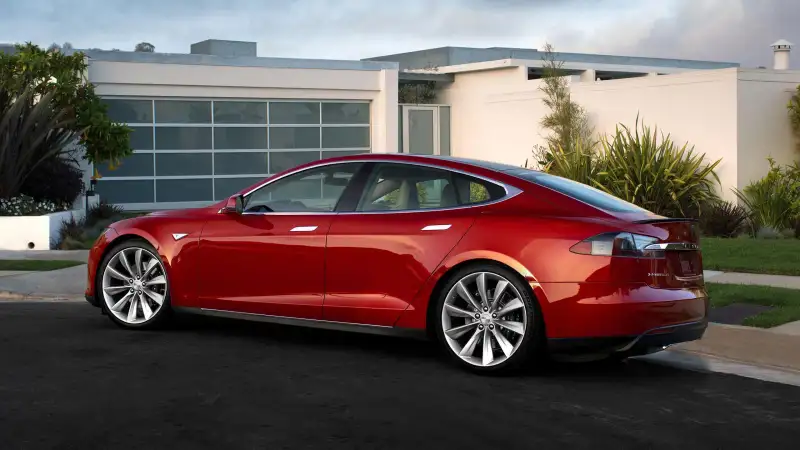 Last week, Tesla CEO Elon Musk tweeted that the company would be making a big announcement on October 9. "About time to unveil the D and something else," Musk said cryptically. No one is sure about what "the D" is, let alone "something else," though some have speculated that the former could be a faster all-wheel drive version of the Model S, or perhaps even a Model S with self-driving features.
It's also unclear if some or all of Musk's "something else" has anything to do with the company's forthcoming certified pre-owned (CPO) program, word of which was broken on Monday by Automotive News. Virtually every automaker sells CPO vehicles, which are basically just used cars with the warranty extended beyond the norm by the manufacturer, giving the buyer extra peace of mind compared to the purchase of any old jalopy on a used car lot.
CPO programs are hardly sexy. Yet for Tesla, which roared to success last year with strong sales of the Model S, even as the brand has been out of the question for the vast majority of drivers because the cars can cost in the neighborhood of $100,000, this is pretty big news.
Starting in the spring of 2016, many Model S's will be three years old, a point at which Musk had guaranteed customers he would buy vehicles back at or near 50% of their original price, should the customer be interested. The expectation is that many early Model S buyers will take Tesla up on its trade-in option (presumably to buy a new Tesla, the automaker hopes). Tesla will service these used vehicles and then resell them at prices probably in the range of $35,000 to $50,000—pricey by used-car standards, but a deal compared to the sticker price of a new Model S, which starts at around $70K.
Anyone buying a CPO Tesla also benefits because it's being sold directly by the automaker. Though the particulars of the program remain unknown, Tesla will presumably make the purchase less worrisome by including certain warranties. One would hope that includes a guarantee on the strength of the battery, which is essential for an electric car to remain a practical vehicle that can be driven long distances without needing a recharge.
What's interesting is that by the time Tesla is ready to start selling three-year-old Model S's for maybe $40,000, it will probably simultaneously be gearing up to sell a brand new model expected to be priced at around $40,000. This past summer, Musk said that the next generation of Teslas, due to be available for sale by around 2017, will sell for around half the price of a current Model S—and could start for as little as $35,000.