The 7 Magic Words That Will Get You a Discount on Almost Anything, According to a Frugal CEO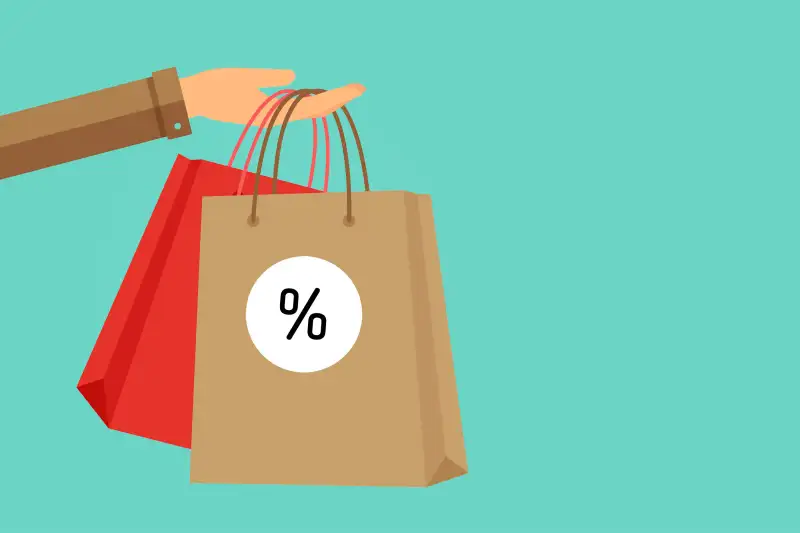 For a 29-year-old CEO with more than 1 million newsletter subscribers, Sam Parr is remarkably frugal.
When buying electronics, he always asks for the display model because it's usually cheaper. He purchases a lot of his clothes secondhand on grailed.com. And he's got a secret seven-word phrase that he uses to negotiate in almost every situation.
"When they tell you the price, [reply] 'Is that the best you can do?'" Parr says. "If you ask that with most things when you buy, they'll hook it up."
Sure, this technique is probably not ideal for Publix or McDonald's drive-thru, but in general it doesn't hurt to ask. So Parr does — even when he's getting oral surgery.
"I got my wisdom teeth pulled the other day," he says. "'Is that the best you can do?' Got a 30% discount."
Parr is no common haggler: He's a founder of The Hustle, a media company that produces a massively popular business newsletter, has raised over $1.3 million in funding and hosts sold-out conferences on both coasts. But he credits a large part of his success to his smart money habits, and recommends other up-and-coming entrepreneurs follow his lead.
Live Cheaply and Save (If You Can)
Parr's inexpensive lifestyle, and a lot of luck, helped him get to where he is today.
Fresh off of running a chain of hotdog stands and an online liquor store in Tennessee, he decided to move to San Francisco in 2012. He rented the cheapest place he could find on Airbnb, and it turns out he gelled with the other man who lived there. John Havel eventually became his business partner for the roommate matching site Bunk and The Hustle.
That didn't equal instant financial success. At one point, Parr says he had $0.19 in his bank account and three tickets from the city's municipal transportation agency for evading bus fares.
"I lived like a Spartan for years, and I arguably still do," he says. "I jokingly say I was on the Whole Foods scholarship, because every once in a while I would buy bottled water and I would sample some of the buffet."
When The Hustle began to take off, Parr's salary was meager. In the company's first year, he took home about $20,000; in the second, he says he earned about $33,000. But he saved as much as possible. He saw it as a necessary step to build up runway, a term that refers to how long it takes someone to burn through a sum of cash.
That runway gave him freedom.
"Without saving your money, it's going to be impossible to take risks," Parr says. "One person, working their ass off for a year [to live frugally], can get a lot done ... just stash that money away, and if you have that runway, you can do some damage."
Forget Your Fear of Failure
That leads into Parr's next piece of advice: If you're financially able, bet on your good ideas.
"There's not a huge difference between people who want something and people who are getting it, other than the ability to take a risk," he says.
Reputation-wise, Parr says there's almost no downside if you fail.
He gave an example: Say you have a Facebook friend who posts on her feed one day that she's started a business. A year later later, she posts that it didn't work out. Now she needs a job.
"What would you say?" Parr asks. "You'd be like, 'Oh man, it was so cool to follow along. I'm sorry that failed, but you are a go-getter. Come work at my company.'"
He has a similar why-not approach to networking. Parr says that when he was starting out, he frequently cold-emailed entrepreneurs, brands and publications he admired and asked for advice.
"Because I've showed them I'm willing to keep trying, they've taken me under their wing," he adds.
Only Splurge on the Good Stuff
In addition to using the My Weekly Budget app, Parr says he keeps his spending under control by prioritizing his purchases. He talks a lot about being a "prisoner" to stuff, or being caught in a cycle of buying things simply because everyone else is doing it.
An example: A couple of years ago, Parr was considering buying a Rolex, so he rented one. It did not go well.
"I was wearing it, and I was like, 'This f--king sucks. I'm freaking out all the time, I'm nervous about hitting it, and this is stupid,'" he says. "I'm like, why the hell did I ever think I wanted to buy this?"
Now, Parr tries to put his money in places he cares about, like his fiancée's engagement ring and his home gym.
On the whole, though, he tries to only buy things he's certain will make him happy — kind of a Marie Kondo-type "spark joy" mindset — and encourages others to do the same.
"I tell my friends who want to start something, 'Save your money, live frugally,'" he adds. "The only way you're going to be able to take these risks is if you're not addicted to accumulating stuff."