Getting Therapy by Video Chat Is About to Go Mainstream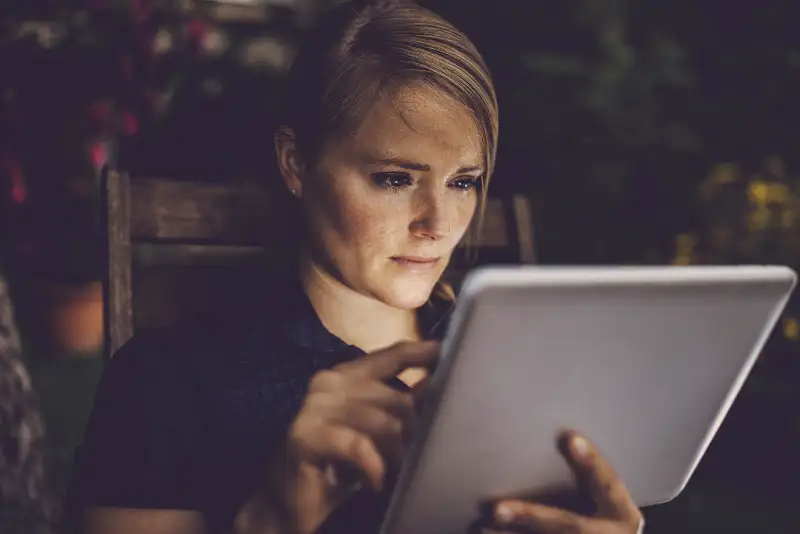 When you need help with depression, anxiety, or any other mental health condition, finding affordable care can be a challenge. A shortage of qualified doctors and therapists means just getting an appointment can be tough. Plus, since finding in-network care can be harder than it is for medical care, you may have to shoulder a hefty portion of the price of your treatment. Now an emerging trend in health care may offer some relief.
More and more states are requiring health insurers to cover telemedicine—doctor visits that are conducted by phone, text, or video link—and more companies are adding the service as an employee benefit. Almost all large employers will offer telemedicine over the next four years, according to a recent National Business Group on Health survey.
Last year UnitedHealthcare, the nation's largest insurer, announced that it would offer "virtual physician visits." The Department of Veterans Affairs has invested $1 billion in tele-health.
Telemedicine increasingly includes mental illness treatment. In May, Walgreens teamed with Mental Health America and MDLive to create a portal where you can access more than 1,000 mental health providers. Consultations start at $60, and you can use the video chat service from anywhere.
"Virtual therapy can be as effective as traditional therapy," says Willis Towers Watson senior health management consultant Allan Khoury, especially for people who don't want to be seen walking into a therapist's office, or don't have one nearby.
A 2011 study out of the University of Amsterdam that was published in Studies in Health Technology and Informatics found that "online cognitive behavioral treatment is a viable and effective alternative to face-to-face treatment." A 2015 large-scale review of various tele-health practices by the Cochrane Effective Practice and Organisation of Care Group reported that outcomes for those seeking mental health treatment remotely—along with other medical conditions—were no different than for those who got in-person care.
With employers still determining coverage levels, costs are evolving, says Khoury, who has seen an initial 90-minute session go for $200, with subsequent 30-minute follow-ups priced at $90, similar to in-person costs.
One reason people go without therapy is that there are simply are not enough qualified doctors and nurses to treat mental illness. Nearly 103 million Americans live in area designated as having a shortage of mental health professionals. That's 63% more than those who don't live near a primary care doctor, and twice as many as those without speedy access to a dentist, according to the U.S. Department of Health and Human Services.
If you can't find a therapist with availability, check with your employer to see if it offers a tele-psychiatry option. At walgreens.com/mentalhealth, you can sign up for a consultation via video chat or see what resources are available in your area. Other online platforms, such as Breakthrough and Talkspace, similarly let you sign up for virtual counseling via your phone or web chat.
One thing to keep in mind: Easy access can mean easy to ignore. Don't rely solely on teletherapy if you find yourself ignoring what the expert has to say. While in-person treatment may be more time-consuming, it's ultimately the better option if you're more likely to follow through, says Khoury.