This Is the ONLY Way You Should Sign Your Emails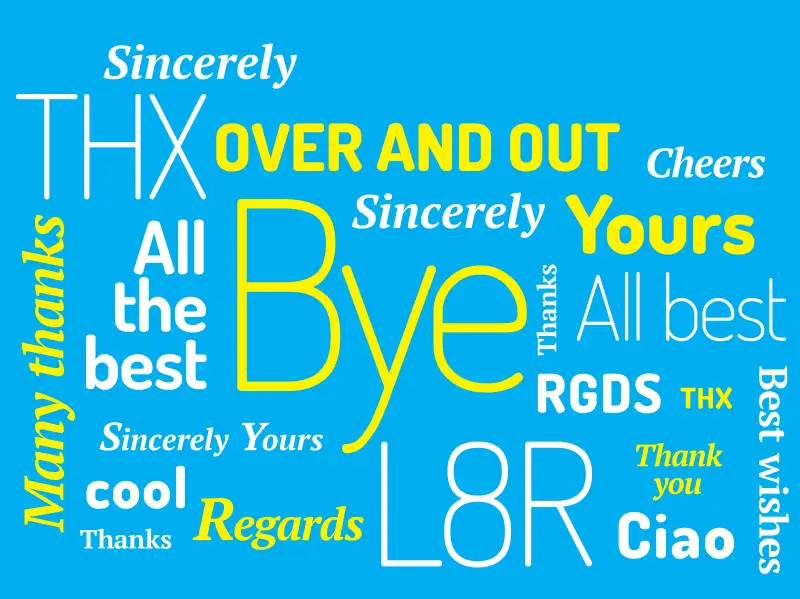 Chances are, the amount of thought you put into firing off an email is minimal at best.
And for good reason: You're a valuable employee in a competitive market, baby. You've got bigger fish to fry.
But every so often, something throws you off your game. There's a lunch invitation that needs a tactful workaround, or a high-stakes strategy that needs some rejiggering. Maybe you want to ask your boss for a day off, or a coworker to rethink their happy hour invite list.
Next thing you know, you've devoted a chunk of your workday to crafting the perfect email, and agonizing over every word. By the time you get to the signature, separating your "bests" from your "kind regards" is usually an afterthought.
But is there a right way to end an email?
Turns out, there totally is. And it's how you should sign every email, experts say.
Just write "thanks."
The logic is simple. "Thanks" doesn't come across as stiff, or cloying. It's appropriate for practically every type of exchange — you can use it to end a note to any level, department, or role at your company. And, importantly, it's more likely to get a response than any other kind of signature.
Earlier this year, email scheduling app Boomerang analyzed more 350,000 email threads to see which "closings" got the best response rates. Sign offs that included some variation of "thanks" got a response 62% of the time, compared to a 46% for emails that lacked "thankful" closings.
"Closing an email with gratitude is a good bet, especially when you are requesting information or hoping to get someone to respond to your email," says Brendan Greenley, a data scientist at Boomerang. "These 'thankful' email sign-offs even outperformed tried and true closings like 'best' and 'regards'."
Of all the closings in Boomerang's survey, "thanks in advance" got the best response rate (65.7%) followed by "thanks," (63%), and "thank you," (57.9%).
"Best" — a controversial email closing for years now — had the lowest average response rate (51.2%) of all the closings Boomerang studied. But it's hard to tell exactly why. Greenley cites previous research that found expressing gratitude increases the likelihood of receiving a positive response as one theory to why other closings fared better. Yet, experts agree it's in bad form.
"Striking the right tone in your email sign off is important because it's the last thing a person reads, and it seals the tone of whatever you've sent," says Brie Reynolds, a career specialist at FlexJobs. "I'd recommend staying away from 'best." I've heard a number of people comment that it sounds a bit cold or rushed."
Down the line, as companies increase their reliance on instant messaging services like Slack to kill internal email, this will become less of a debate. For now, though, email etiquette is still relevant. And "thanks" is the clear winner.
"It works for most situations," says career consultant Denise Dudley. "Even if you're unhappy with the person you're writing to, you're still thankful that they're willing to listen—or at least that's what the 'thanks' implies."