This Mom Was Denied a Small Business Loan. Here's How She Built a Multimillion-Dollar Hair Care Business Anyway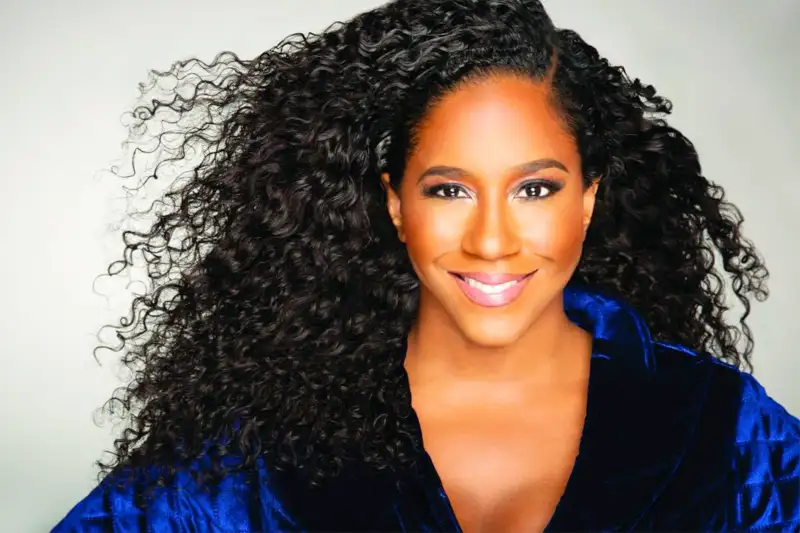 When Mahisha Dellinger was developing her natural hair care product line, Curls, in the early 2000s, she had big aspirations for her business.
"I'm going to launch this huge brand, and it's going to go in Walmart, and it's going to go in all these other stores," the 46-year-old mom of four recalls thinking to herself.
Then Dellinger, CEO and founder of the Dallas, Texas-based company, hit a funding obstacle. In 2001, her small business loan request had been denied, despite having good credit and a strong business plan.
"I could not get a business loan to save my life," she says. Dellinger was told that she needed more business-related experience. She also believes discrimination played a role in her application being denied.
Now, Curls is a multimillion-dollar company, and Dellinger has landed her product, not only in Walmart but, in Target, Sally Beauty Supply, CVS, and other major retail stores. She previously advised women entrepreneurs on her show, Mind Your Business with Mahisha, which aired for one season on the Oprah Winfrey Network. Now, she helps women of color grow their businesses through her mentorship program, Black Girls Making Millions Academy.
Looking back, Dellinger is grateful that the loan didn't work out.
"Not having the funding was truly a blessing in disguise for me," she says.
Instead of going big out of the gate, like she originally planned, it forced her to start small and grow her business more organically. It allowed her to make mistakes early on without it impacting her brand. And, most importantly, she says, it helped her build her company without going into debt.
Dellinger invested approximately $40,000 from her own savings into Curls. Working primarily out of her garage, she launched four products in 2002 — a shampoo, conditioner, curl refresher and styling cream — which she sold through her own website. Without the cushion of a loan, she self-marketed her brand by giving out samples at events and selling ads in chat rooms where she knew her target consumer — curly-haired women — would be.
"That was before social media," Dellinger says. "It took more grassroots efforts to get to the customer base."
And for the first three years, Dellinger didn't give herself a salary — something she advises others to do when starting their businesses — so she could invest as much money as she could back into Curls. She left her job as a marketing program manager at Intel and started working as a medical sales rep for Pfizer, which gave her more flexibility and the ability to earn a living and work on her business at the same time.
"I had a very tight schedule I created for myself," she says. "[I] got all my work done by noon, came home and worked on Curls." In addition to juggling a full-time job and building her business, Dellinger had a daughter to take care of. And within a year and a half of the launch, she had two more children.
"I don't remember some of those days," she says.
While many entrepreneurs expect to be in business for a few years before turning a profit, in Dellinger's first year Curls made a profit of $86,000.
"We weren't in the red, so I was very happy," she says.
Dellinger thinks a profit in the first year still could have been possible if she got that small business loan she wanted. But she says that she may have overspent in areas that weren't necessary, like on a more elaborate website, rather than keeping it simple.
Now, when mentoring other women, Dellinger suggests that her clients assess whether they truly need to borrow money. She encourages them to build their businesses organically and to do it without going into debt.
"I'm a big proponent of starting small, being conservative, and really getting to know your business and your industry and your competition before you invest so heavily," she says.