This PR Exec Launched Her Second Career by Raising Millions for Wounded Veterans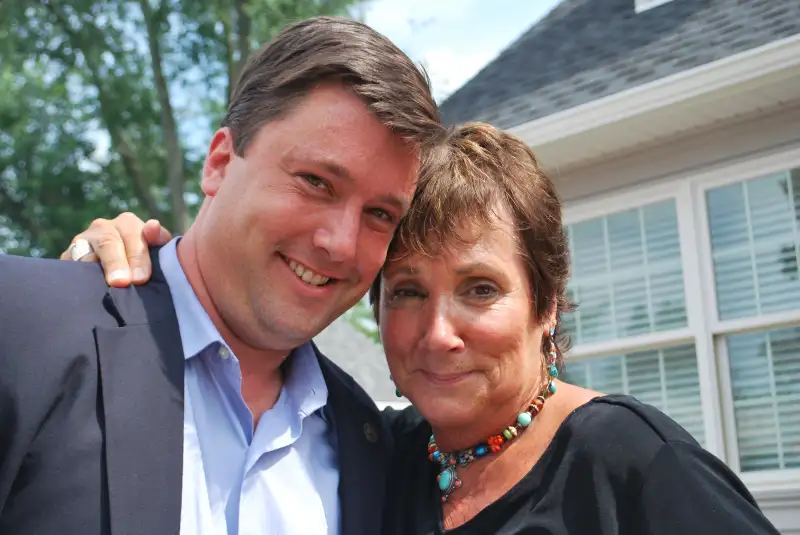 Lynnette Thompson for Purple Heart Homes
Just four years ago Vicki Thomas was a successful public relations executive in New York City with high-profile financial services clients. But she was was growing frustrated. "There was a voice calling me to really make a difference in the lives of others, not just improve a client's bottom line," says Thomas. "I wanted to do something more fulfilling, but I wasn't sure what it was going to be."
Then one day in 2009, she saw a news segment on CNN about Purple Heart Homes, a North Carolina organization founded by Iraq veterans Dale Beatty and John Gallina to provide handicap-accessible homes to wounded vets. Beatty and Gallina, who also suffered combat injuries, focus on vets who lack the money and resources to renovate their own residences. Thomas felt an immediate connection and wanted to help the fledgling organization raise more money. Improving their marketing and public relations outreach was key.
"I knew they could use professional advice but couldn't afford the kind of expertise I could give," says Thomas. She cold-called Gallina and Beatty, leaving a message offering her services pro-bono. "It took them two weeks to call me. But we agreed to meet and we've been working together since."
Thomas left her corporate PR career behind in 2009 and began drawing on her 35 years of experience in fundraising and marketing to bring attention to the non-profit. "When I met them, I couldn't get a news story in the local paper about them," says Thomas. A few months later, thanks in large part to her network of contacts, Gallina and Beatty were featured in a 2011 Time magazine cover story about a new generation of veterans bringing their leadership lessons home—they even appeared on the cover. "That opened so many doors. ABC News and Nightline did stories on them, and money started pouring in," says Thomas.
Today, as the chief communications officer for Purple Heart Homes, Thomas has helped raised millions in financial contributions and material donations. In her first year with the start up, contributions rocketed from $67,000 to $2 million. With that cash horde, the non-profit was able to qualify for grants, including a major donation from Home Depot, which further improved its financial stability. She's particularly proud of a program she launched that matches veterans with foreclosed homes donated by banks.
After providing her services pro bono for two and a half years, Thomas now 68, began working full time for Purple Heart Homes in 2012 and drawing a salary of $48,000 a year. It's a lot less than what she earned in her PR career, and she's fine with that. Her husband still works, but "we're at an age where we're not buying stuff," she says.
She enjoys the different pace of her work life, which is far less hectic than her days in PR. "I have so much flexibility—I can take a play day when I want to," says Thomas, who works from her home in Connecticut. "I probably have a more perfect balance in my life than I ever had before."
As for retirement, it's not happening. "They'll have to carry me out on a flip chart," she says. "I believe you remain much more vital and connected if you can work in some capacity, especially if you are doing something you are passionate about."
Vicki Thomas was the 2013 Winner of the Purpose Prize for Future Promise, sponsored by Symetra. The Purpose Prize is a program operated by Encore.org, a non-profit organization that recognizes social entrepreneurs over 60 who are launching second acts for the greater good.