Today's Best Mortgage and Refinance Rates: December 29, 2020 | Rates Rise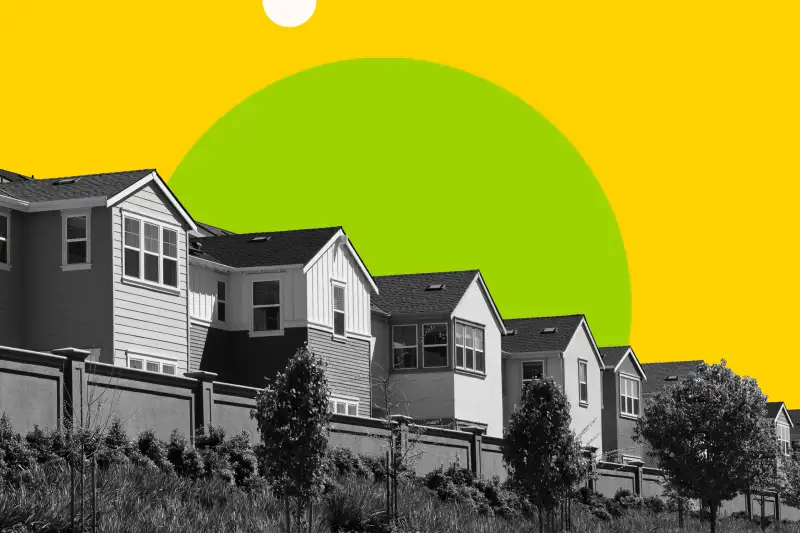 Home prices and pending sales increased during the first few weeks of December as buyers took advantage of record-low mortgage rates.
The average mortgage rate was up yesterday, compared with last week's rates.
Today's Mortgage Rates
The average rate for a 30-year fixed-rate purchase mortgage was 3.114% on Monday. On Thursday, the average rate was 3.049%.
Money's mortgage rates include the data from over 8,000 lenders across the United States and are updated daily. These rates include discount points and represent what a borrower with a 20% down payment and a 700 credit score — roughly the national average FICO score — would have been quoted.
Mortgage Rates for December 29, 2020
| | |
| --- | --- |
| Loan type | Average Rate |
| 30-Year Fixed Loan | 3.114% |
| 15-Year Fixed Loan | 2.299% |
| 30-Year FHA Loan | 3.079% |
| 30-Year VA Loan | 3.177% |
| 30-Year Jumbo Loan | 3.573% |
Source: Money | Date: Dec. 28, 2020 | Rates assume a credit score of 700
Freddie Mac's widely quoted Primary Mortgage Market Survey put rates at 2.66% with 0.7 points paid for the week ending December 24. It is the 16th new record set this year. The mortgage purchaser's weekly survey reflects borrowers who put 20% down on conforming loans and have excellent credit.
How do I get the best mortgage rates?
Mortgage rates vary from state to state. On Monday, borrowers in Illinois were quoted the lowest mortgage rates — at 2.995%. People looking for mortgages in Nevada saw the highest average rate at 3.254%.
Nationwide, borrowers with the highest credit scores, 740 and above, were quoted rates averaging 2.864%, while those with credit of 620 or below were shown rates of 4.525%.
You may be able to negotiate a lower rate if you shop around or if you have other accounts with the lender. (Money's picks for the best mortgage lenders are here.) Currently, some lenders are hiking up advertised rates to keep demand in check, so you may be offered a lower rate if you reach out directly.
Today's Mortgage Refinance Rates
Money's survey also shows that the offered rate for a 30-year refinance for someone with a 740 credit score was 3.237% on Monday. Last December, the average mortgage rate (including fees) was 3.88%.
Refinance Rates for December 29, 2020
| | |
| --- | --- |
| Loan type | Average Rate |
| 30-Year Fixed Loan | 3.237% |
| 15-Year Fixed Loan | 2.595% |
| 30-Year FHA Loan | 3.399% |
| 30-Year VA Loan | 3.336% |
| 30-Year Jumbo Loan | 3.51% |
Source: Money | Date: Dec. 28, 2020 | Rates assume a credit score of 740
What else is happening in the housing market today
The median home sales price was up to $320,714 for the four-week period ending December 20, according to online real estate broker Redfin. The new average represents a 14% increase from the same period last year. Pending home sales were up as well, increasing by 34% year-over-year as buyers took advantage of record-low interest rates.
Daryl Fairweather, Redfin's chief economist, notes that there will be very little inventory from 2020 left on the market going into the new year. Although Redfin is forecasting for new listings to become more readily available as the year progresses, Fairweather doesn't expect those listings to stay on the market very long. Of all the homes that went under contract, 39% had an accepted offer within two weeks of being listed.
"If you are a homebuyer, now is a good time to get pre-approved for a mortgage, and come up with your wish list, so you can act quickly when your dream home hits the market," said Fairweather.
New listings were up 12%, which is a good sign for an industry that has lacked inventory since well before the pandemic hit. However, sales have been occurring faster than inventory can be replenished. The overall housing inventory, including new and existing home listings, was down 31% year-over-year.
Mortgage Prediction of the Week
Expert views on what comes next.
Frank Nothaft, chief economist at CoreLogic, on when inventory could start catching up with home buyer demand:
"Once much of the population is vaccinated and as the pandemic subsides with warmer temperatures, we expect more inventory to come on the market."
For more read: 2021 Real Estate Predictions: How Vaccines, President Biden and More Could Shape Housing Trends.
More from Money:
The 21 Smartest Money Moves to Make in 2021
7 Things to Do Now if You Want to Refinance Your Mortgage in 2021
9 Steps to Take Now That Will Prepare You for Buying a Home in 2021