Here Are Today's Best Mortgage & Refinance Rates for June 29, 2020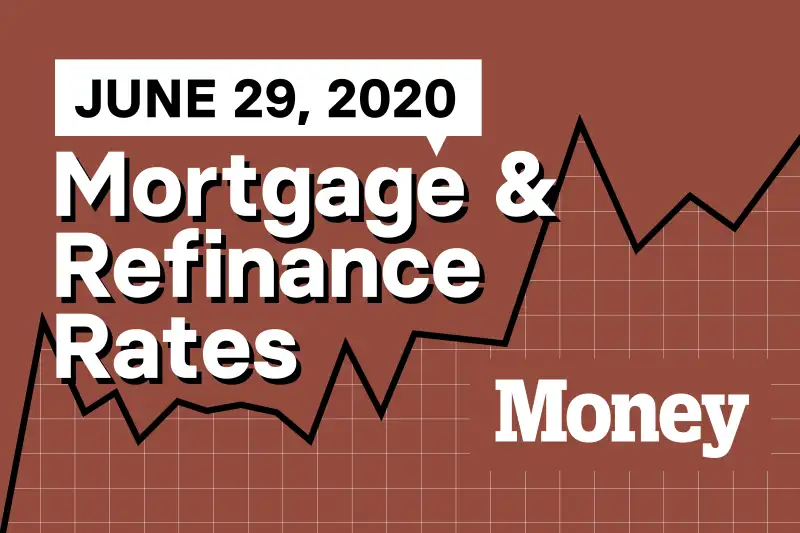 Home prices are increasing as record low interest rates draw buyers into a real estate market short of affordable houses.
Overall, the median sale price of the most affordable third of homes increased 5.5% during the 12 week period ending May 31, according to a report published Friday by brokerage Redfin, with some cities experiencing double-digit increases. Newark, New Jersey saw home prices jump the most, up 14.7% in the most affordable segment, followed by Philadelphia with a 13.6% increase and Detroit at 13.3%.
"The severe shortage of affordable homes that we've been grappling with for years is now being exacerbated by an increase in the number of buyers who are in search of lower-cost houses," said Taylor Marr, lead economist for Redfin. Adding, "prices will likely continue to grow faster in the more affordable segment of the market for at least the next few years given this lack of supply."
Prices also increased for the highest-priced homes, although at a slower pace. According to Redfin, the median price of the most expensive homes increased 2%. In contrast to the supply of affordable homes, the inventory of higher-priced homes has actually increased in line with expected seasonal growth despite the coronavirus pandemic.
Average Mortgage Rates Today
For the week ending June 25, the average interest rate for a 30-year fixed-rate mortgage remained at an all-time low of 3.13% with 0.8 points paid, according to Freddie Mac. That's 0.02 percentage points below the previous low of 3.15% set in May.
The average rate for a 15-year fixed-rate mortgage was 2.59% with 0.8 points paid, up 0.01 percentage points from the previous week, while the average rate on a 5-year adjustable-rate mortgage decreased slightly to 3.08% with 0.5 points paid.
Average Refinance Rates Today
A year ago the average mortgage rate was 3.73%. A homeowner with a $250,000 mortgage balance paying 3.73% on a 30-year loan could cut their monthly payment from $1,155 to $1,071 by financing at today's lower rates. (It is important to consider closing fees and that refinancing could reset the clock on your mortgage, meaning you will have to make payments longer.)
Today's Mortgage Rates
Of course, mortgage rates vary widely by location and personal factors like location, the size of your down payment and your credit score. Here are today's advertised mortgage rates at some of the mortgage industry's largest lenders. (The rates you see may be different.)
Quicken
Quicken, a non-bank lender based in Detroit, is the nation's largest mortgage lender by dollar origination volume.
Mortgage rates advertised for June 29:
30-year fixed: 3.49%
15-year-fixed: 3.051%
(Quicken doesn't advertise a five-year adjustable rate. Rates are APRs.)
Wells Fargo
Based in San Francisco, Wells Fargo has more than 7,000 locations.
Mortgage rates advertised for June 29:
30-year fixed: 3.113%
15-year-fixed: 2.686%
5-year ARM: 2.785%
(Rates are APRs.)
JP Morgan Chase
Based in New York, JP Morgan Chase has nearly 5,000 U.S. branches.
Mortgage rates advertised for June 29:
30-year fixed: 2.961%
15-year-fixed: 2.589%
5-year ARM: 2.818%
(Rates based on New York City zip code 10006. Rates are APRs.)
Bottom Line:
If you have decent credit, you may be in a position to take advantage of mortgage rates near all time lows
View Money's Best Mortgage Lenders of 2020
Compare Money's Best Mortgage Refinance Companies of 2020
Related: Why Right Now Is the Best Time to Refinance Your Mortgage, According to David Bach
How Low Will They Go? 6 Mortgage Experts Predict the Future of Rates
Rates are subject to change. All information provided here is accurate as of the publish date.