Top 10 Colleges of Fortune 500 CEOs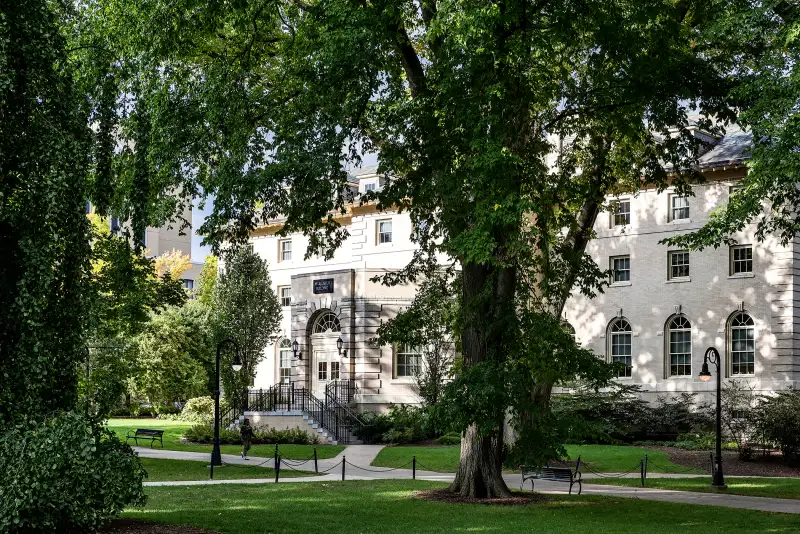 John Greim—LightRocket via Getty Images
What sort of education does it take to climb to the top of America's largest companies?
If there's one thing that can be gleaned from the educational backgrounds of the chief executives of the recently released Fortune 500, it's that there are many paths to success. Many of them studied business, economics, or engineering, but others majored in art history, geology, psychology, and history. Sure, there are plenty of MBAs—173, to be exact—but there are at least 121 executives who didn't go to graduate school at all, including major-company CEOs such as Rex W. Tillerson of Exxon Mobil, Stephen J. Hemsley of UnitedHealth Group, and Jeff Bezos of Amazon. Overall, the Fortune 500 crew attended 220 different colleges for their undergraduate degrees.
No one type of university dominates the list, either. Of the 25 colleges that graduated the most CEOs, five are traditional liberal arts colleges, four are in the Ivy League, eight are public universities, and three are colleges known for their elite technology and computer science programs.
We don't want to suggest that it doesn't matter where you go to college. The research behind Money's Best Colleges rankings, after all, has found that certain colleges make a huge difference. But rather, the degrees of Fortune 500 leaders demonstrate what our rankings do as well, that a variety of colleges—some household names, others hidden gems—can put you on a path to success.

NEWSLETTER: COLLEGE_PLANNERSign up for COLLEGE_PLANNER and more View Sample
Here are the 10 colleges with the most alumni in the Fortune 500's top seat, based on info from the S&P Global Market Intelligence database. The colleges are ordered by the number of undergraduate degrees each confers.