Toys 'R' Us Is Hiring More Than 10,000 Employees for the Holidays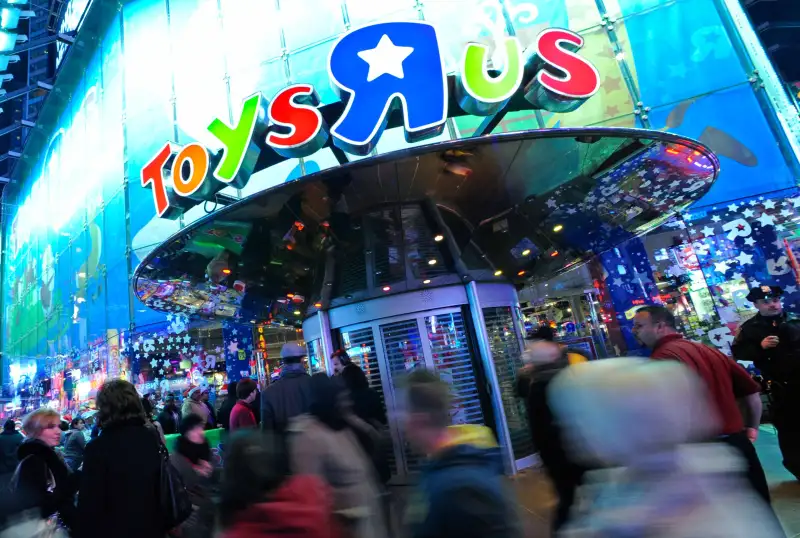 Despite filing for bankruptcy protection earlier this week, Toys 'R' Us plans to hire more than 10,000 part-time employees for the upcoming holiday season.
The toy store chain will hire thousands of employees in some of the country's biggest cities, including New York, Los Angeles, Philadelphia, Chicago and Boston, to help amid the busiest time of the year, the company said Thursday. Another 900 seasonal employees will be hired to work from home for the company's customer service partner, Acticall Sitel Group.
Toys 'R' Us is planning on matching its previous hiring sprees, which in the past have added 40,000 seasonal employees. That means the company is planning on offering thousands more positions in addition to the 10,000 jobs for those in bigger cities, a spokesperson for Toys 'R' Us told Money.
While holiday part-time employment opportunities do not guarantee full-time positions down the line, Toys "R" Us said in the past it has hired thousands of its seasonal employees for permanent positions. The in-store job availabilities include cashiers, sales associates, stock associates, order fulfillment associates and toy demonstrators — a new position with duties like unboxing and playing with toys, as well as allowing kids to test them out.
The new employment opportunities come after the world's largest toy store chain filed for Chapter 11 bankruptcy on Monday evening as it struggles with billions of dollars in debt amid a changing retail landscape. By filing for bankruptcy protection, the private company hopes to reorganize its operations and create a more sustainable financial structure as it faces hefty competition from growing, online-savvy stores like Amazon and Walmart. The company said its 1,600 Toys 'R' Us and Babies 'R' Us stores will continue "to operate as usual," with no major announcement of closures yet.
Private equity firms Kohlberg Kravis Roberts and Bain Capital, as well as real estate firm Vornado Realty, bought the company in 2005 for around $6 billion. The retail chain owes $400 million in interest payments in 2018, and another $1.7 billion in 2019, according to CNBC. The company has received more than $3 billion from existing lenders and a JPMorgan-led bank syndicate to "immediately improve" the company's operations and finanical struggles — a key measure to help Toys 'R' Us survive the hectic holiday season.
Toys 'R' Us voluntarily filed for bankruptcy protection at a federal court in Richmond, Va., and its Canadian subsidiaries will seek similar protection through that country's court system.
"We are confident that these are the right steps to ensure that the iconic Toys'R'Us and Babies'R'Us brands live on for many generations," Dave Brandon, the company's chairman and CEO, said in a statement on Monday.
Rates are subject to change. All information provided here is accurate as of the publish date.