The Trump Administration Wants to Kill a Rule Protecting Elderly From Nursing Home Abuses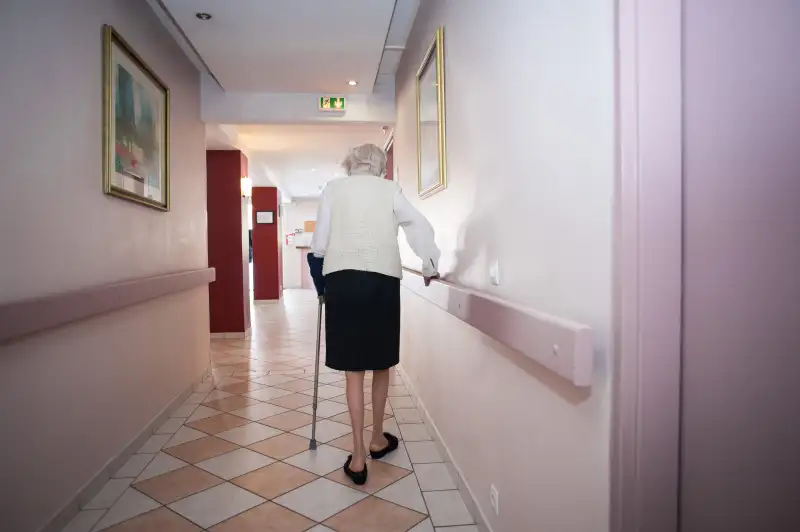 BSIP—UIG via Getty Images
During the last months of the Obama administration, the federal government rolled out a new rule aimed at shielding the elderly from unscrupulous, abusive, or merely bad nursing home practices. The Trump administration is now poised to yank that protection away.
Last fall, the Centers for Medicaid and Medicare Service finalized a rule that banned nursing homes and assisted living facilities from forcing patients and their families into private arbitration to resolve any disputes—a practice that keeps any such conflicts out of the court system, thereby weakening patients' legal leverage. The rule was set for implementation last November, although court challenges by the nursing home and healthcare industry have kept it on hold.
On Monday night, the CMS released a proposed rule that would almost completely rescind the ban on mandatory arbitration clauses in nursing home contracts. "These proposed revisions would help strengthen transparency in the arbitration process, reduce unnecessary provider burden, and support residents' rights to make informed decisions about important aspects of their health care," the agency said.
Consumer advocates quickly condemned the move, with the Fair Arbitration Now (FAN) Coalition saying that the reversal will ultimately hurt nursing home residents at a vulnerable time in their life. "The Trump administration apparently thinks it is okay for nursing homes to force seniors into signing contract terms that give up their right to sue in court if they are subsequently victimized by neglect or abuse," Robert Weissman, president of Public Citizen said in a statement Tuesday, adding, "It's hard to imagine a more callous policy."
While the rule, originally proposed in July 2015, aimed to bar nursing homes from using forced arbitration clauses, it did leave the door open for facilities and consumers to enter into voluntary arbitration agreements; it also applied only to new contracts.
The industry has fought the rule. Lobby groups and individual facilities sued the CMS in October over the new restrictions, and a Mississippi federal judge issued a preliminary injunction in favor of nursing homes. The rule has been stalled in court since.
Monday's proposal removes the ban on arbitration clauses, revising the planned rule to say only that such provisions must be in "plain language" and must be explained, and that patients must acknowledge they understand the policy.
The agency will be accepting public comments on the proposed rule for 60 days after it appears in the Federal Register.