Retail CEOs Say a 20% Border Tax Would Be Harmful for Shoppers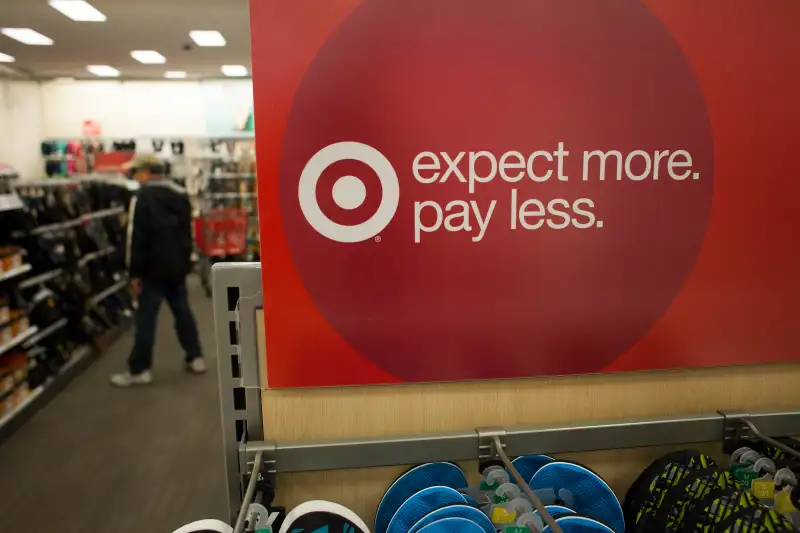 Bloomberg—Bloomberg via Getty Images
A group of high-profile CEOs from Best Buy, Target, Gap, Autozone, and other major retailers is heading to Washington, D.C., this week in an attempt to convince lawmakers to kill a tax on imports, Reuters reports.
The corporate leaders will meet with House Republicans to discuss a 20% tax on imports included as part of a tax reform proposal in summer 2016. (President Donald Trump floated a 20% import tariff during his first week as president as a way of paying for his proposed Mexican border wall.)
Consumer advocates and critics have been quick to point out that American shoppers would ultimately bear a large portion of the costs of such a tax, in the form of higher prices on alcohol, fresh produce, electronics, cars, and other imported goods. Consumers may also simply purchase fewer of these items as their prices increase—and it's this scenario that has some of America's largest retailers up in arms.
Reuters notes that nearly all of the nation's clothing, shoes, and electronics are imported and the retail industry argues that a tax on these goods—and a wide variety of foods, automobiles, and more—would result in higher prices for consumers and decreased profits for sellers.
The Retail Industry Leaders Association (RILA) confirmed that a group of retail CEOs would visit Capitol Hill this week "to meet with lawmakers and discuss pro-growth policies that will benefit both American consumers and job creators." The organization has already announced its flat opposition to the import tax. "The border adjustable tax is harmful, untested, and would put American retail jobs at risk and force consumers to pay as much as 20 percent more for family essentials," RILA president Sandy Kennedy said.
President Trump has made a priority of creating or keeping manufacturing jobs in the U.S., but he has remained quiet about the widespread shedding of jobs by retailers like Macy's.
While an import tax would likely result in small price increases on clothing, food, and other fairly inexpensive merchandise produced beyond America's borders, the biggest and most obvious impact would be on higher-priced purchases, such as automobiles. The New York Times reported this week that roughly one-third of the General Motors' and Fiat Chrysler's highly profitable pickup trucks are manufactured in Mexico, and an import tax on these could mean that sticker prices rise by hundreds, perhaps even thousands of dollars.
"Automakers could possibly eat the cost of a 5 to 10 percent tariff, but not a tax of 20 or 30 percent," Ron Harbour, an automotive analyst for the consulting firm Oliver Wyman, told the Times. "They would probably have to pass some of that on to consumers."
Editor's note: This post has been updated to clarify the position of the Retail Industry Leaders Association. The group is opposed to a House Republican border tax proposal; it does not have a position on President Trump's proposal.