Trump Thinks the Economy Is the Worst. He's Wrong.
Money is not a client of any investment adviser featured on this page. The information provided on this page is for educational purposes only and is not intended as investment advice. Money does not offer advisory services.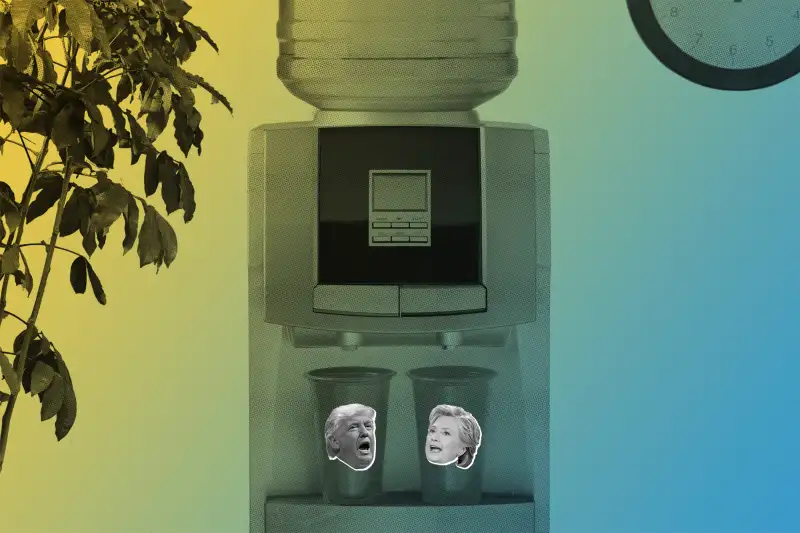 Photo illustration by Sarina Finkelstein for Money; Getty Images (3); Reuters (1)
From personal insults to obfuscation, the American public's patience was tested during Wednesday night's presidential debate, especially as it pertains to the economy.
While Americans insist that this is the issue they care most about, the economy had earned precious little airtime during the first two presidential debates. In this face-off, though, moderator Chris Wallace devoted an entire segment to the economy.
The exchange that followed only illuminated the fact that Donald Trump has no regard for official economic data.
What Trump Said
"Our jobs are being sucked out of our economy," said Trump, blaming the North American Free Trade Agreement, or NAFTA. "You look at all of the places that I just left, you go the Pennsylvania, you go to Ohio, you go to Florida, you go to any of them, upstate New York, our jobs have fled to Mexico and other places. We're bringing our jobs back. I'm going to renegotiate NAFTA."
He also promised to cut taxes in order to grow the economy and improve unemployment. "We're going to cut taxes massively," Trump said. "We'll cut business taxes massively. They're going to start hiring people."
What the Numbers Say
* Jobs are not being sucked out of our economy — the unemployment rate currently rests at 5%, a number that historically has been regarded as "full employment."
* Trump mentioned that the most recent jobs report was "terrible." In fact, it was more "average." Employers added 156,000 workers in September, while job gains have averaged almost 200,000 a month over the past three months.
* Hourly earnings are up 2.6% over the past year.
* Poverty declined dramatically in 2015
* Household income grew by an astounding 5.2% last year.
* More people are quitting their jobs — which means they're confident they can find a better one — and fewer people have been without work for 27 weeks or longer.
* To put a finer point on it, the unemployment rates of Ohio (7.4% to 4.7%), Pennsylvania (8.1% to 5.7%), Florida (8.3% to 4.7%), and New York (8.6% to 4.8%) have all declined over the past four years.
* In its recent Beige Book, the Fed found that the economies in its 12 districts had a "mostly positive" outlook. The light is getting brighter, not dimmer.
What Trump Should Have Said
The economy could be brighter. The Federal Reserve has kept interest rates at near-zero for close to eight years for a reason: The economy is not yet strong enough to bear increased borrowing costs. After trillions of dollars in federal deficit spending and unorthodox bond-buying programs, central bankers must still proceed with extreme caution.
Inflation is still too weak, and wage gains, while improving, persist below pre-recession levels. That's not to mention the pain and suffering that comes with the dislocation of an entire industry (say, coal mining) for those now without work.
Gross domestic product has consistently hovered below 3% for Obama's term, as the U.S. struggles to dig itself free of the Great Recession.
Any bit of negative news abroad, whether it's Britain's decision to leave the European Union, or China's weakening economic growth, pushes traders to hit the sell button and Janet Yellen to pause even longer.
But Trump has never been capable of subtlety, even when it comes to the one subject he was supposed to know better than anyone else. He is, as he says, a businessman.
So it is ironic, and sad, that we mercifully exit the 2016 debate season without a real conversation about the state of the economy that's worthy of the people whose lives depend on it.