You Can Buy Kellyanne Conway's Gucci Inauguration Outfit for $3,600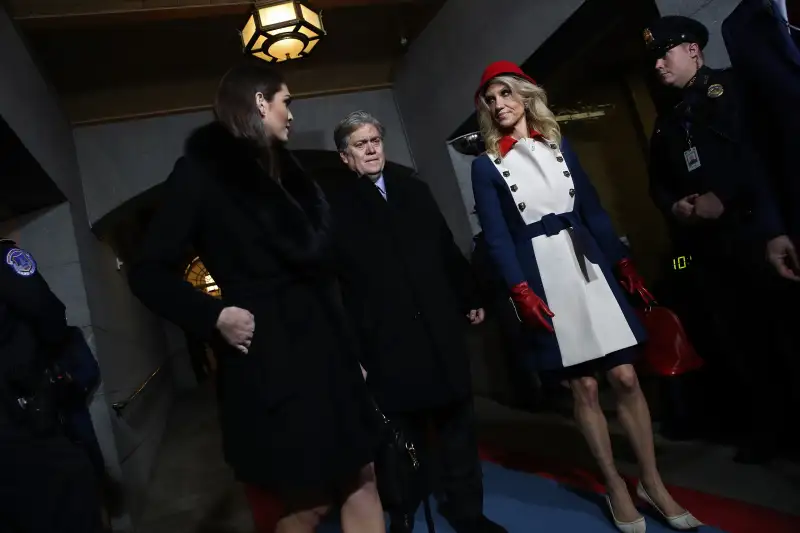 Kellyanne Conway arrived at President-elect Donald Trump's inauguration wearing a red, white and blue Gucci coat lined with feline heads—an outfit she called "Trump Revolutionary Wear."
Conway, Trump's incoming counselor and former campaign manager, told reporters the outfit was meant to celebrate the President-elect's rise to office. The coat's design was inspired by the city of London, according to Net-A-Porter. Conway completed the outfit with a red hat and red gloves.
The wool a-line coat is available at Gucci for $3,600.