I Was Almost Duped by This $40 TurboTax Fee. Here's How to Avoid It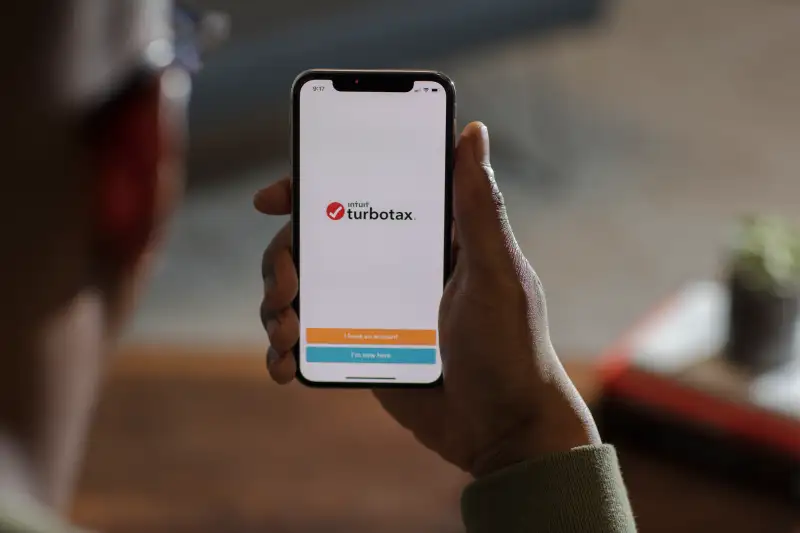 Kimberly White—Getty Images for TurboTax
Let me just cop to this right now: I can be pretty lazy sometimes. Not so much a slacker, but definitely a couch potato. I order a lot of takeout, I love to sleep past noon and I prefer to take Ubers instead of the subway.
So when I was doing my taxes a few days ago — right before the April 17 deadline, because I'm also a chronic procrastinator — and TurboTax offered me the option to take its preparation fees directly from my refund, it seemed like the obvious choice. I was at my kitchen table, and my purse was in my bedroom. Why would I get up and dig out my debit card when I could just pay TurboTax from the pool of money I was about to get?
What I didn't realize was that my laziness had a price — of $39.99, to be exact.
That's what I was charged for the Refund Processing Service, which surprised me when I went to check out and saw my bill was way higher than I thought it would be. I may be lazy, but I'm not sacrifice-$40-because-I-don't-want-to-find-my-wallet lazy.
I clicked back through the pages of my return, each time a little afraid I would mistakenly delete some crucial piece of information, until I figured out how to deselect the Refund Processing option. But then I was curious. If I, a personal finance reporter who spends 40 hours a week working on a magazine called Money, didn't catch this fee, would other people? What's it used for, anyway? And why is it so tricky to remove?
Here's what I learned.
What's the Deal With the Refund Processing Fee?
According to recent tweets from @TeamTurboTax, the Refund Processing fee "is charged by the Santa Barbara Tax Product Group," a TurboTax affiliate company that needs it to cover unspecified "services rendered." Basically, it's a fee to pay your fees.
Kathleen DeLaney Thomas, a professor at the University of North Carolina School of Law, tells Money it's not just a TurboTax issue. It's part of a trend — "the latest in what's been a history of various methods tax software companies have used to get extra money from taxpayers," she says.
Do You Have to Pay It?
No. It's not mandatory — even TurboTax has acknowledged that the title is confusing.
"Despite the somewhat misleading name, you don't need Refund Processing to process your refund," it writes in its frequently asked questions section. "You can certainly e-file or direct-deposit your refund without choosing Refund Processing."
What Does TurboTax Have to Say About This?
A spokeswoman for Intuit, which makes TurboTax, tells Money that the service is "an added convenience offered for those customers who don't have their credit card handy — and is completely optional."
"A customer can change their payment method prior e-filing by revisiting the payment options screen and selecting Pay with Credit Card," she added.
Does This Confuse People?
Speaking from personal experience, yes. And I'm not the only one who almost accidentally got charged for it. Social media is flooded with unhappy customers asking TurboTax why they were billed for the fee, which appears to have risen from $29.95 to $39.99 in recent years.
Thomas says the fee ends up catching two kinds of people: unwitting ones and low-income consumers.
I'm in the first group. "If it's hard to undo or people aren't reading the fine print — which people in general are not good at doing — they're probably able to collect that fee from people" who don't really need the service, Thomas says.
For some, though, the Refund Processing Service isn't about enabling laziness — it's about targeting people who don't have the money on hand to pay TurboTax for doing their taxes. Thomas explains the option essentially amounts to TurboTax giving users a short-term loan with a high interest rate while their refund clears.
If someone finishes their taxes and doesn't have cash ready to cover their preparation fees, "they have no choice but to do it this way," she adds.
Is That Even Fair?
I don't know. It's definitely sneaky.
Thomas compared the Refund Processing fee to Refund Anticipation Loans, which third-party companies used to advertise as a way for people to get their loans faster — at a high cost. (Federal regulators shut down the practice about five years ago, prompting the National Consumer Law Center to gush that "it's not a moment too soon to stop multi-million dollar corporations from skimming off the tax refunds of hard-working families.") Tax preparers still offer Refund Anticipation Checks, or temporary bank accounts where people can access their refunds — minus preparer fees.
These methods and others have caused Thomas to call for federal lawmakers to regulate tax preparers and software like TurboTax.
"If we're uncomfortable and view these things as unfair, the government needs to step in," she says.
What Have We Learned From All This?
Broadly, you should be careful when doing your taxes. Pay attention to what you're clicking, and if you find yourself with strange fees at the end, check out instructions for removing them here (note that this only works if you haven't e-filed yet). If something seems sketchy, ask about it.
Anecdotally, I learned that I need to turn off Everwood while doing taxes and give them my full attention. Also, if asked for payment information, I should just fetch my card. And finally, I shouldn't ever tell my editors about my mistakes, because they'll make me write about them.