Here Are the Latest Amazing TV Deals From Best Buy and Walmart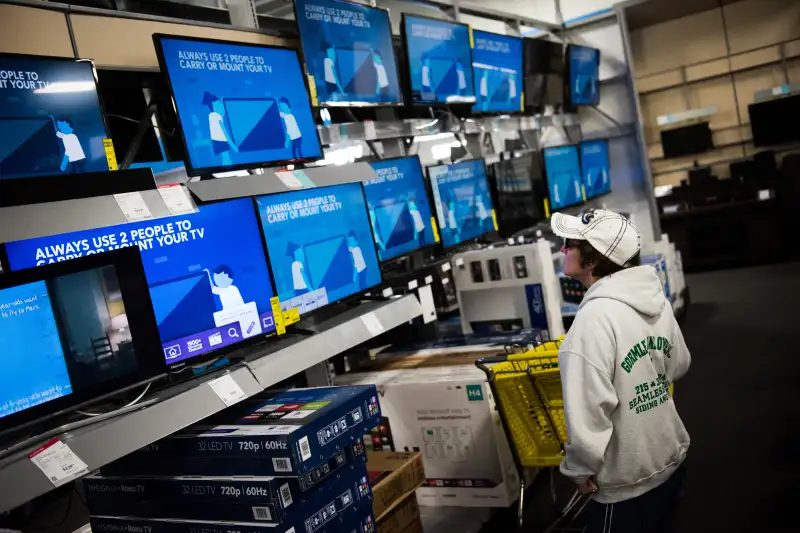 Bloomberg—Bloomberg via Getty Images
The flurry of TV deals just keeping on coming for the 2017 holiday shopping season. Starting sometime around mid-November, we've seen nonstop TV discounts from Target and Walmart, as well as short-lived Black Friday doorbuster deals on TVs from Amazon and Best Buy.
The price wars over TVs are so hot that we recently found no fewer than eight different models on sale under $400 that are 50 inches or bigger.
Now, in addition to launching a massive sale on Apple MacBooks, iPads, and iPhones, Best Buy has just rolled out a slew of new discounts on Sharp TVs. The deals are part of Best Buy's ongoing promotions featuring a changing roster of one-day sales.
For Thursday, the deals include special prices on select Sharp TVs, including the Sharp 50-inch Smart 4K Ultra HD Roku TV for $379.99, or $120 off the regular price ($499.99).
Here are the rest of the Sharp TV models on sale right now:
• Sharp 32-Inch LED Smart HDTV Roku TV: $149.99 (was $199.99)
• Sharp 43-Inch LED Smart HDTV Roku TV: $249.99 (was $329.99)
• Sharp 55-Inch LED Smart 4K Ultra HD Roku TV: $429.99 (was $599.99)
• Sharp 65-Inch LED Smart 4K Ultra HD Roku TV: $729.99 (was $999.99).
Not to be outdone, Walmart has also stepped up its game with TV deals. One that jumped out to us is the Sceptre 50-inch FHD LED TV, which is listed at $349.99 but is on sale now for $249.99.
That's one of the cheapest prices we've seen throughout the 2017 holidays for a 50-inch TV.
We've included affiliate links into this article. Click here to learn what those are.