These Are the 2 Things Every College Graduate Needs on Their Resume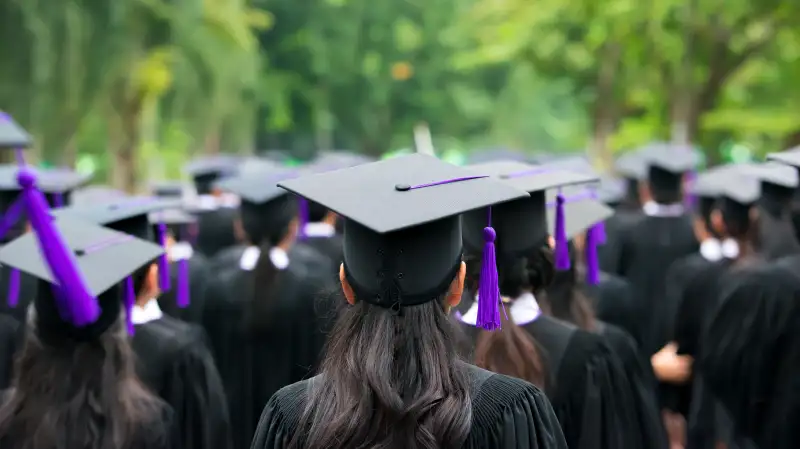 Prasit photo—Getty Images
The job market looks sunny for new college graduates: unemployment is low, openings are high, and the economy continues its long march to recovery.
Now, as recent graduates start to send out resumes for the first time, two things will help new candidates stand out, according to new research. Excellent grades and lots of internships.
A team of researchers at Mount Holyoke College, a liberal arts school for women in South Hadley, Mass., analyzed the career outcomes of 1,800 graduates from the 2013, 2014, and 2015 classes. They found that six months after graduation, students with a high GPA (3.75 or above) and with multiple internships under their belt, were more likely to find employment.
In some cases, the two qualifications actually worked in tandem. Participation in at least one summer internship increased a student's likelihood of attaining a higher GPA — and influenced other positive, career-seeking behaviors, like using the career development center, researchers say.
"We see students coming back from internships with a better understanding of whether or not they want to continue in a field, but also knowing what skills they need to build," Liz Lierman, co-author of the study, told the Wall Street Journal.
It's worth mentioning that, in 2014, Mount Holyoke implemented a universal internship program that gives students a minimum $3,000 stipend for unpaid internships they obtain. After that program was implemented, the number of students who graduated with at least one internship went up, as did their GPAs.
Still, researchers contend, students with paid internships are twice as likely to take on multiple internships than students with college-funded ones.
Paid interns have better job prospects, too. Previous research from Georgetown University found that 63% of college graduates who completed a paid internship got a job offer after six months, compared to 37% of unpaid interns and 35% of students who didn't have one at all.
Got internship questions? Here's a handy guide on how to find one – and how to get the most from the experience.