U.S. Women's Soccer Team Just Scored a Huge Victory in the Fight for Equal Pay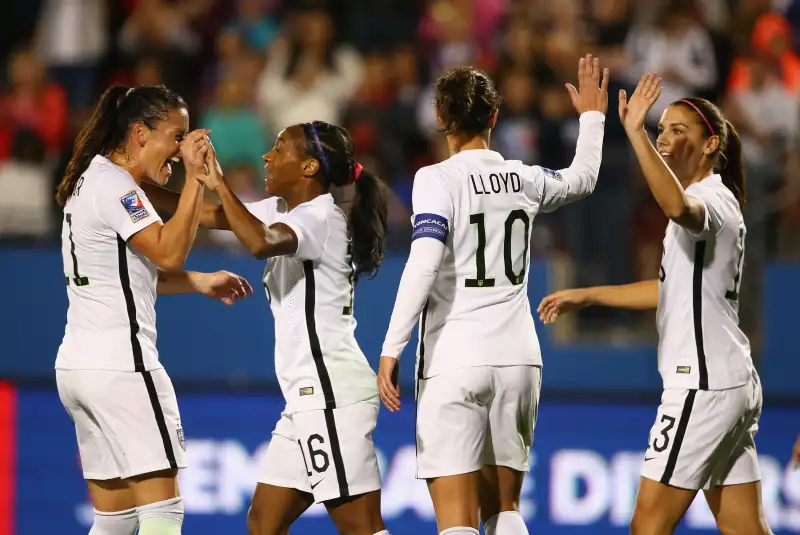 Ronald Martinez—Getty Images
A year into a contentious, public battle over equal pay, U.S. Soccer and members of the women's national team have finalized an agreement with far more generous terms for players.
The five-year deal includes a "sizable increase in base pay and improved match bonuses for the women's team," according to the New York Times. It also includes per diems equal to the men's team, better travel benefits, and increased financial support for players who want to start a family, according to ESPN.
The news comes a week after the U.S. women's hockey team struck a similar pay and benefits agreement with U.S.A. Hockey, and a day after Equal Pay Day.
The battle started in March 2016, when high-profile members of the team, including Carli Lloyd, Alex Morgan, Megan Rapinoe, and Hope Solo, filed a wage discrimination complaint against U.S. Soccer with the U.S. Equal Employment Opportunity Commission. At the time of the suit, Time reported that female players were making 40% of what male players were making, despite being more successful on the field and racking up huge television ratings during the 2015 FIFA Women's World Cup - which they won.