Uber Is Testing Driverless Cars in This West Coast City Now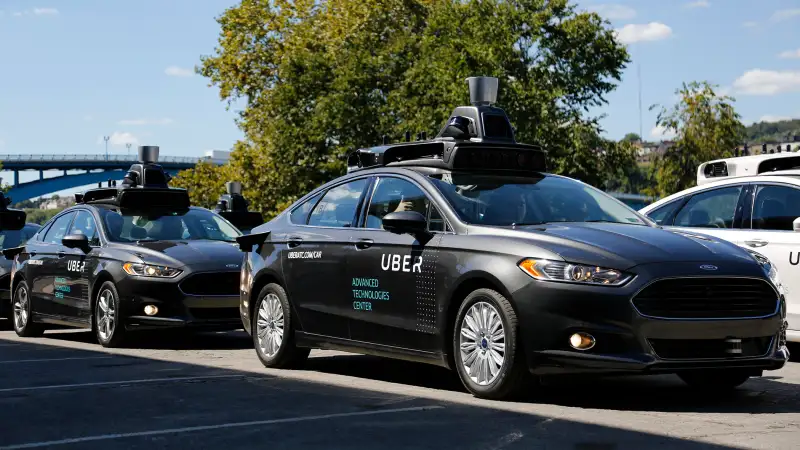 Self-driving Uber cars are hitting the road in San Francisco, although they're not going to be ferrying you home after a night on the town just yet.
Sharp-eyed Twitter users spotted the vehicles roaming around some of San Francisco's downtown neighborhoods this week, TechCrunch reports, prompting speculation that the company was expanding its self-driving program. Recently, Uber kicked up social media buzz in Pittsburgh when it introduced a fleet self-driving cars there. Uber is working with Ford, Volvo — with which it has a $300 million partnership to work on self-driving cars — and researchers at Carnegie Mellon University. Uber is also testing autonomous driving technology in Singapore, as well, and Uber rival Lyft also is working on driverless cars.
Those self-driving cars currently tooling around San Francisco can't be summoned for a ride right now, though. "A handful of cars equipped with advanced driver safety and self-driving technology are now being tested in the Bay Area," an Uber spokesperson told TechCrunch, adding that the cars were for "internal research."
Read More: Self-Driving Ubers Just Hit the Streets in Pittsburgh
Although autopilot has been suspected as a factor in two fatal crashes of Tesla Model S vehicles equipped with the technology, the technology appears to be poised to grow. This week, Jeffrey Zients, director of the White House's National Economic Council, said vehicles equipped with autonomous driving features "will save time, money and lives," according to the New York Times.