Self-Driving Ubers Just Hit the Streets in Pittsburgh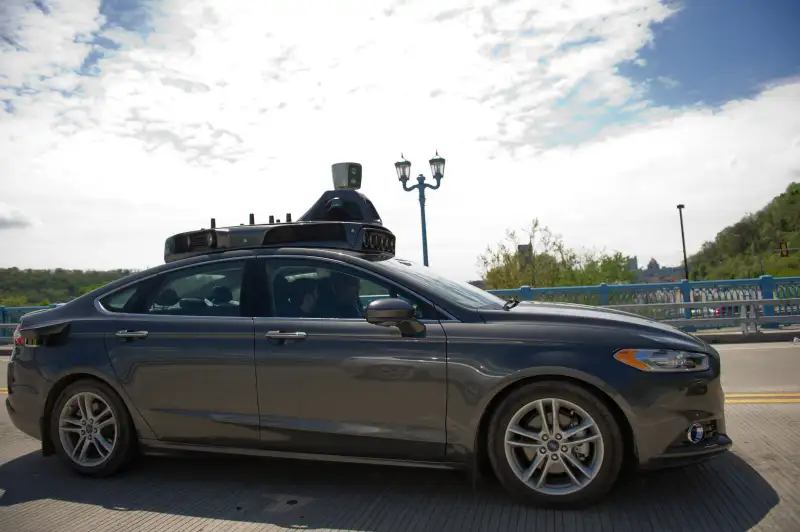 The Washington Post—The Washington Post/Getty Images
It might seem too cool to be true, but the first photos of self-driving Ubers are starting to pop up in Pittsburgh.
The autonomous taxi service was sighted in the City of Bridges on Friday, Gizmodo reported. While the cars can drive themselves, there is also a human driver behind the wheel in case of emergency.
On Friday, Pittsburgh denizens took to social media to excitedly report the news:
Pittsburgh is not the only city where driverless taxis are taking to the streets. The first one began work in a limited public trial in Singapore on Thursday. Developer nuTonomy asked a select group of people to download its app and take a free ride in its "robo-taxi" through the city's business district.
NuTonomy is hoping to gain feedback on the service in anticipation of a full launch in 2018 -- at which point it hopes to have 100 taxis working in the city. The driverless cars are Mitsubishi i-MiEv electric vehicles, which are monitored by an engineer behind the steering wheel.
In Pittsburgh, the driverless phenomenon is being tested on 100 Volvo XC90s. The Swedish automaker announced a $300 million partnership with Uber last week to develop the autonomous technology.
Close behind are Israeli driving assistant software manufacturer Mobileye NV, which hopes to have a self-driving vehicle ready for production by 2019. Ford Motor Company said its driverless car is scheduled for 2021.