Upgrade Your Ramen Noodles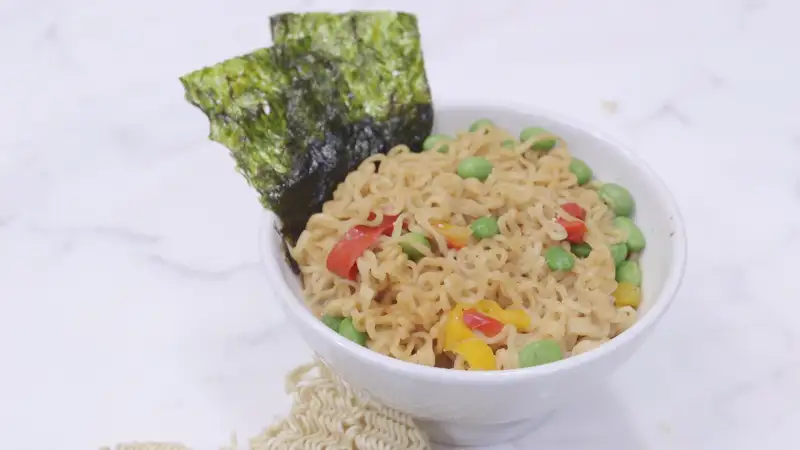 All college students have eaten them at one point during their college career: ramen noodles. Those long, twirly noodles with the chicken-flavor packet can sustain you through a long night of studying for that math test.
But that traditional flavor packet packs a lot of salt. What if we told you that you could still eat ramen noodles, but have them be a whole lot healthier and a lot less salty? For not that much money?
(For more great simple and inexpensive college cooking ideas, check out "5 Delicious Dinners You Can Make Entirely in Your Dorm Room.")
First, throw out that flavor packet. You won't be needing it anymore.
Then boil your noodles in your hot pot until they are the desired texture and consistency. Drain the water and add some defrosted vegetable stir fry veggies, some soy sauce, a cup of miso soup. Top with edamame and enjoy with a side of seaweed snacks, if desired.
This whole combination adds up to a low sodium, easy-to-make meal that will make you feel better.