More Retailers Are Serving Booze to Boost Business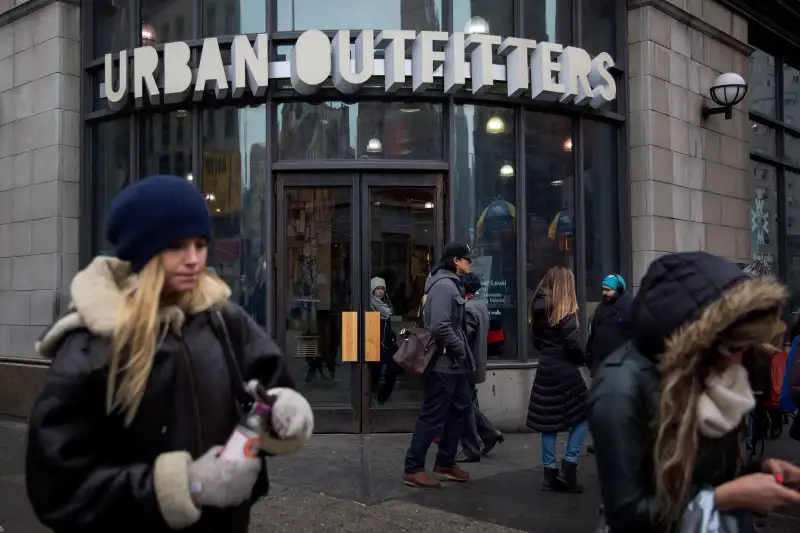 Bloomberg—Bloomberg via Getty Images
How can brick-and-mortar stores respond to stiff competition from online retailers? The answer, it seems, is to mix customers a stiff drink.
Retailers around the country are trying to draw in customers by installing bars in their stores, USA Today reported. Urban Outfitters, for instance, has three locations (in Brooklyn, Los Angeles and Austin, Tex.) that feature several bars. The chain encourages customers to browse its offerings with a drink in hand. The Brooklyn Urban Outfitters, for instance, includes two bars, one on the roof and another on the third floor in the men's department, as well as an Israeli barbecue restaurant.
Urban Outfitters isn't the only retailer trying to lure in customers for happy hour. A Target store in Chicago with a Starbucks serves the coffee chain's "evenings" menu with wine and beer. And Barnes & Noble will open a handful of stores in the fall that feature sit-down restaurants with table service, which will serve "shareable food and wine and beer," according to Jaime Carey, president of development and restaurant group for the chain.
Retailers are employing a trick used by shopping malls and department stores, where the food court offered a chance for tired, hungry customers to take a break from shopping. "Having more reasons to draw (customers) to the store is really the game," James Sundstad, vice president of branded environments at strategy, branding and retail design firm CBX, told USA Today.
Indeed, retail stores sorely need to draw in more customers. Amazon is estimated to sell more apparel than all U.S. retailers with the exception of Wal-Mart, and it's expected to make up about 20% of the retail market by 2020.
12 Major Retailers Closing Stores Like Crazy
As a result, brick-and-mortar retailers, particularly mall anchors, have been feeling the pinch. For instance, Macy's reported its worst quarterly sales since the recession this year, J.C. Penney cut payroll and froze overtime for its employees in April, and teen-apparel chain Aéropostale filed for bankruptcy in May. Some analysts predict that about a third of American malls will close their doors in the coming years.
While serving cocktails and food is undeniably a smart way to bring customers in the door, it's unclear if the move is affecting sales. Target declined to comment to USA Today on how the new Starbucks concept is impacting sales and traffic in the Chicago store. Barnes & Noble hopes that the addition of wine and beer in its stores will increase the proportion of food and beverage sales, now at 10%, of the overall sales of the store.
Barnes & Noble's development president says he expects food and beverage to make up more of the store's sales than they do now — at less than 10% — but ultimately drive traffic through the rest of the store, too.