Here's Why Gas In the U.S. Will Only Get More Expensive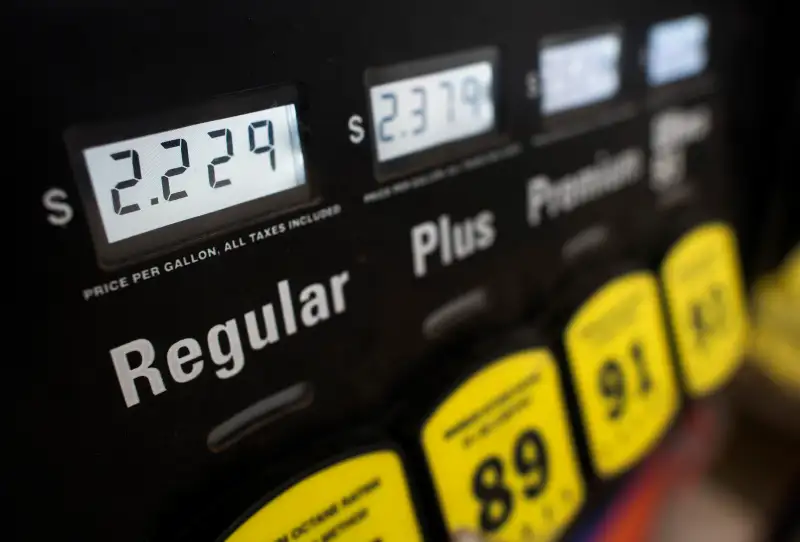 Ty Wright—Bloomberg / Getty Images
Nationwide gas prices are expected to rise in the coming weeks as parts of the country transition into spring, according to a new report.
The average national price has risen five cents to $2.31, according to an analysis from GasBuddy.com. The fuel price-tracker predicts the cost will continue to increase over the next four to six weeks due to refinery maintenance and the switch to summer gasoline, which is a different blend of oil that's more expensive to produce.
"With refinery maintenance and turnarounds beginning across the country, we'll likely see a draw down on winter gasoline stocks, leading the national average to rise in the week ahead," Patrick DeHaan, GasBuddy senior petroleum analyst, said in a press release.
"Despite oil prices that remain range-bound in the low to mid-$50's per barrel, refinery status and the likely draw in inventories will win this week's tug of war at the pump, keeping upward pressure on gasoline prices," DeHaan added. "In addition, unexpected refinery outages could cause additional volatility or spikes in prices over the next two months due to the limited ability of other refiners to help offset any production losses while performing their planned maintenance."
Gas prices rose in 38 states over the past week, with Michigan experience the biggest increase of 12 cents, according to GasBuddy. The report found that 93% of the country's gas stations are selling at $2 a gallon or higher, which GasBuddy says is up 13.1% from one year ago.