How Your Home Can Bring In Some Cash This Summer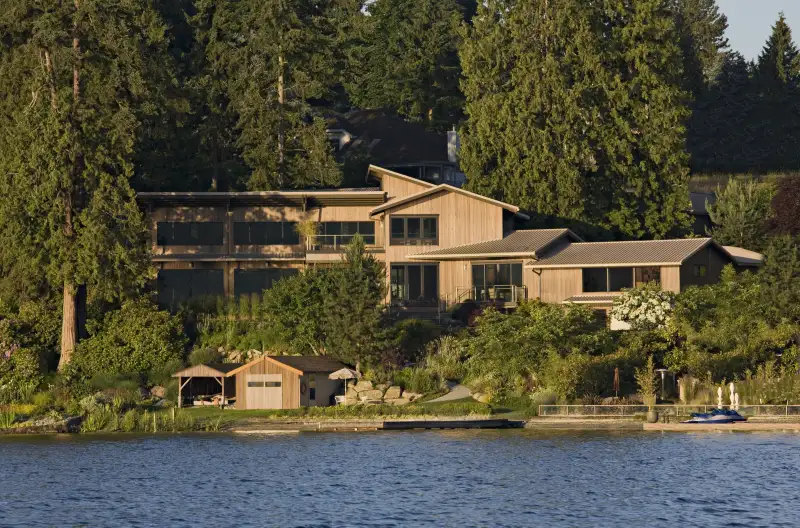 Spaces Images—Getty Images/Blend Images RM
AAA predicts this summer will be the strongest travel season in years, and all those vacationers will need a place to stay. Should your home (or second home) be one of them?
Turning your home into a short-term vacation rental could bring in some nice extra change to pay for your own vacation, or even help you pay off that second home: Rates on rental site HomeAway.com average $217 a night.
Before you decide, ask yourself these four questions:
Do people want to come to your city?
Certainly you'll have the best luck if your home is in, or at least near, a top travel destination. Most of the cities seeing the biggest increases in traveler inquiries, according to HomeAway, are on the beach – places like Mexico Beach, FL and Lavallette, NJ.
No sand in sight near your home? The most important thing is being near your area's main attractions, whatever those may be, says Jan Leasure, founder of Monterey Bay Property Management. You'll just have to charge accordingly.
So, how much CAN I make?
Your price depends on the location, of course, and your home's size and amenities. Search comparable listings on HomeAway and similar sites to determine how much you might fetch.
Then, expenses. There's marketing: HomeAway and VRBO charge renters 10% of each booking or a flat annual fee of $349 to $999 (the more you pay, the higher your listing will rank in search results). FlipKey and Airbnb, which offer fewer services, charge 3% per booking.
You'll also need to hire a housekeeper to clean up after guests. HomeAway suggests ballparking each session at $20 for each bedroom and bathroom.
The biggest cost may be your time: An average nine hours a week, according to a HomeAway survey. You may prefer to pay a property manager to help with booking and maintenance. These businesses generally charge anywhere from 10% to 50% of your nightly rate depending on the level of service they provide.
And don't forget taxes. If you rent your home for two weeks or less, you won't owe the government a cent. Longer, and you have to pony up the taxes -- but you'll be able to deduct certain expenses. How much you can deduct will depend on how often you stay there yourself. Learn the IRS rules. You also may have to pay local tourist taxes.
Is it legal?
Your county or city may not allow short-term rentals at all (New York City largely prohibits leasing property for fewer than 30 days) or might have specific requirements such as registration and tax collection. Even if the law allows it, your individual homeowners or condo association may not.
Check the rules with your zoning department and your association board. Ideally, consult a local real estate lawyer.
HomeAway offers a helpful guide. Other good resources are at Realtor.com and the Short Term Rental Advocacy Center.
How do I protect my home?
If you've decided you do want to try this, guard against vacationers trashing your place with a strong rental agreement, insurance and a security deposit. The security deposit— a few hundred to a few thousand dollars depending on the value of your home and length of stay—may save you the trouble of making an insurance claim if a rowdy vacationer acts up.
HomeAway offers a sample rental agreement. Consult a lawyer to ensure it complies with local laws and to lessen the chances you'll be on the hook for any damage your guests cause.
A good agreement should cover liability for any necessary repairs or cleaning charges following your guest's stay, rules on smoking and pets, and a liability waiver for pools and other hazards. Miami real estate lawyer Ben Solomon also suggests adding an occupancy limit so that nice young man doesn't bring his entire fraternity along with him.
As for insurance, call your home's insurer to let them know you'll be renting out your home. Most insurance are "fairly accommodating" to occasional renters, says Jeanne Salvatore of trade group Insurance Information Institute. Make sure you've maxed out liability coverage on your homeowner's policy, which offers protection in case of, for example, a guest's injury. Consider an additional umbrella liability policy of at least $1 million, says Maryland real estate lawyer Harvey S. Jacobs.