Burger King Is Offering Adults-Only Toys with Its Special Valentine's Day Meal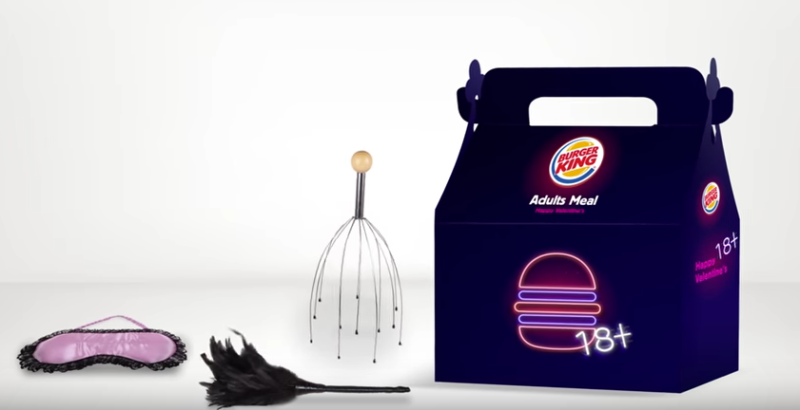 Burger King is offering an adults-only meal at its Israel locations.
Burger King seems to be taking a page from Fifty Shades Darker for its new Valentine's Day meal.
The fast food chain is set to offer a new adults-only meal exclusively at its Israel locations, Adweek reports. Starting at 6 p.m. on Valentine's Day, lovebirds can order the meal to get two whoppers, two fries, two beers and an adult toy. Customers will either find a feather duster tickler, a head massager or a blindfold alongside their burgers, according to a promotional YouTube video.
Burger King has been experimenting with other kinds of grownup meals lately, including the King Senior meal in Brazil. That meal didn't come with any adult toys but it did come with two Whoppers —one for a senior citizen and a second free one for the person accompanying them, Ad Week reports.
Burger King is also testing "The Valentine's Cup" made for two at its France locations. The love-red cup has two straw-holes, so customers can simultaneously enjoy their fizz with their loved one, Lady and the Tramp-style. How romantic.