Vaping Is 95% Healthier and 40% Cheaper Than Smoking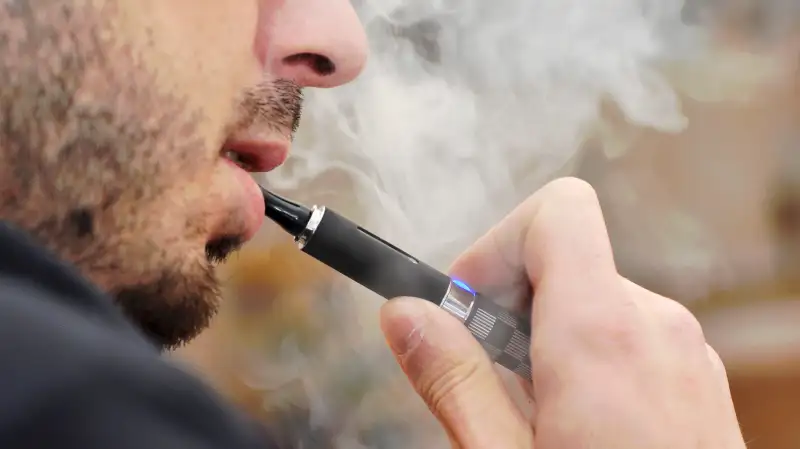 Martina Paraninfi—Getty Images/Flickr
The CDC and various health organizations don't want to endorse smoking or nicotine consumption in any form, so it's understandable that they've emphasized first and foremost that e-cigarettes are bad for people.
According to
The study, which was not funded by the tobacco lobby but rather the U.K.'s Department of Health, also noted that around half of the general public falsely assumed vaporizers and e-cigarettes were as unhealthy as a pack of Lucky's, and that there's no evidence vaporizers lead to smoking. In fact, the report suggested e-cigarettes as a useful tool to help people quit smoking.
What the report doesn't mention is that jumping on the e-cig train could save considerable money compared to traditional smoking. According to NerdWallet, disposable e-cigarettes will
If you really want to get that cost down, you can sacrifice some convenience and buy a reusable vape with liquid refills, getting the cost down to about $500 to $600 per year—an average savings of over $2,000. Well, it could save you that, plus a couple decades on your life.
Of course, smokers would save the most--and enjoy the best health and longest lives--by kicking the habit in all forms.