Get a Vasectomy and Have a Ball Watching March Madness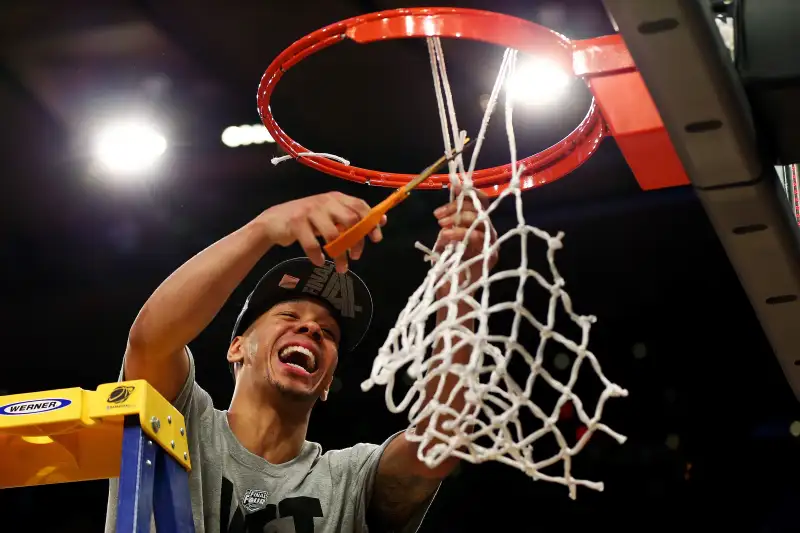 "Get your vasectomy, then sit on the couch for 3 days watching sports–Doctors orders!"
That's part of the pitch for the "Vas Madness" deal currently being offered by the Texas-based Urology Team. The special package costs $595 and includes an initial consultation and the surgical procedure that'll stop you from getting anyone pregnant. But sorry sports fans, "consultations and vasectomies cannot be performed on the same day," the promotion warns.
As bizarre as it sounds, the idea of getting snipped around the time of the NCAA men's basketball tournament is not new. Vasectomy clinics report spikes in appointments around March Madness, presumably from men who feel that there's no better period than tourney time to recover from the briefly painful procedure. The recovery involves little more than a few days of guilt-free sitting and icing one's nether regions. And since you're immobile for a spell thanks to doctor's orders, why not see if there are any good games on TV?
One year, a clinic in Cape Cod even threw in free pizza as part of its March Madness-themed vasectomy package.
The vasectomy-March Madness connection dates back at least a half-dozen years. Many people credit the seemingly odd concept to the Oregon Urology Institute, which ran a "Snip City" radio ad in the late '00s, encouraging men to have a little "snip-snip," followed by "doctors orders to sit back and watch nonstop basketball."
Who are the men who time this sensitive, life-changing procedure in such a way? "They are the clever ones, the men who put some thought into when they scheduled that not-often-discussed elective surgery," the Cleveland Plain Dealer reported back in 2009. "Their wives might even wait on them."
At the time, one Cleveland-area urologist told the paper that his schedule was completely booked with vasectomies timed to coincide with March Madness. And he said he fully understood why men timed it so: "If they're going to have a day off, it might as well be on a day when they would want to be watching basketball, as opposed to watching 'Oprah.'"