You Can Get a Free iPhone 7 When You Sign up for Verizon's Unlimited Data Plan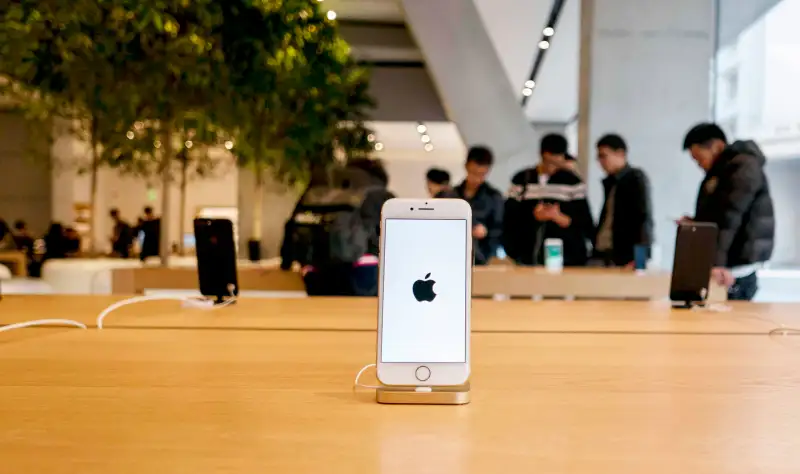 In a move to compete with rival wireless providers, Verizon Wireless has finally unveiled an unlimited data plan for $80 a month. To make the offer even more enticing, the wireless company will give customers making the switch a free iPhone 7 — among other comparable smartphones — when they trade in an eligible device.
Customers can sign-up for the promotion online or in-person at a Verizon retail store starting Monday. The user's current phone number must be switched to Verizon and the bill must be enrolled in paperless auto-pay in order for the plan's offer to apply, according to a company press release. If Verizon deems the traded device in "good working and cosmetic condition," customers may be able to receive a brand-new smartphone for free.
So, what's the catch? While Verizon will offer these phones without asking customers to give a down payment, they will require customers to pay off their new Verizon device in monthly installments. The phones customers trade in, however, will translate to promotional credits that they can eventually put toward their monthly balance over the next two years. (The credit doesn't activate until the second or third bill cycle after receipt of the trade.)
For example, a customer who trades in a 64 GB iPhone 6s in great condition can receive $649.99 in promotional credits. The monthly installment for the customer's new iPhone 7 would then come out to be $27.08.
The credit appraisal will depend on the specific model traded in. In some cases, customers may be charged $5 a month if the traded-in phone's value does not correspond with the requested phone's value. Here are the offer details for all traded-in devices:
Verizon also introduced unlimited data plans for multiple lines. More details are available on the company's official website.