4 Key Steps in the March Toward a Comfortable Retirement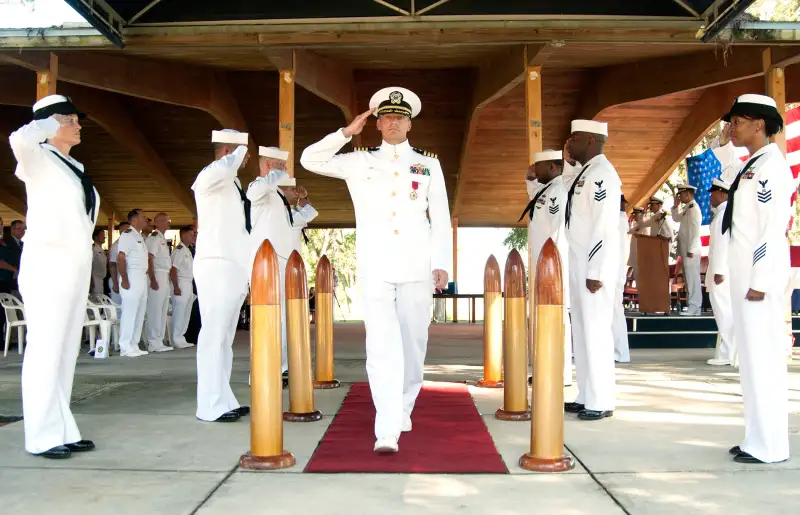 MC2 Daniel Meshel—U.S. Navy
Most service members know that the military offers a generous pension—50% of your recent base pay. The trouble is, only about 15% of active-duty personnel will spend the 20 years in the force required to receive any benefit. (If you join the Reserves you can continue accruing time toward a military pension.) Even if you do qualify, 50% of your pay might not set you up for life. "People think, "I'm in the military. I have this great retirement." The reality is that they need to be saving," says J.J. Montanaro, a financial planner with USAA, which specializes in advice for members of the armed services.
Here's how to get started toward your retirement goals.
While you're still in uniform
1) Pump up your savings
Fewer than half of today's service members participate in the military's Thrift Savings Plan (TSP), which is similar to a company 401(k). You can contribute up to $18,000 pretax a year for 2015, though people 50 and older can put away $24,000, and those serving in a combat zone can save up to $53,000. While some service members complain that they can select only from a handful of broad index funds and a life-cycle fund, the expense ratios on all of those are among the lowest in the country. "In this case, simple is good," says Norfolk financial planner (and retired Marine) Rob Aeschbach. Congress also just passed a revised military retirement plan, which would make enrollment in the TSP mandatory and provide an initial 1% government match. (President Obama has not said whether he will sign the bill into law.)
2) Open a Roth IRA
Putting money in a Roth is a good move for just about anyone. You invest post-tax money but then your investments grow tax-free and your contributions can be withdrawn with no penalty at any time if you find yourself strapped for cash. But a Roth is particularly smart for service members. The money you earn while in a combat zone is officially tax-exempt, so saving in a Roth (up to the 2015 federal limit of $5,500 a year) is effectively investing 100% tax-free. The wider array of investment vehicles available with a Roth is also a good way to diversify your overall portfolio.
3) Select a survivor benefit annuity
If you're retiring after 20 years of service or more and are eligible for a pension, you'll be automatically enrolled in this annuity plan, which allows your spouse or kids to receive your pension benefits after you die. Most veterans pay up to 6.5% of their monthly pension to participate, and their families then receive 55% of the veteran's monthly pension upon his or her death. You can also decide on a lower payout at a lower cost, or opt out altogether. "Depending on your health, you may be able to buy a large life-insurance policy for a lower monthly premium than the SBP [Survivor Benefit Plan]," says Ryan Guina, who writes a military benefits blog, the Military Wallet.
After separating
4) Look into a buyback
If you've taken a federal job that qualifies you for a civil pension, you may be able to boost that pension by adding your active-duty service to your civilian time. The catch? You'll need to "buy back" your military time—in essence, convert it to the federal system—at the cost of 3% of your annual active-duty pay (payable either as a lump sum or payroll deductions). You can calculate how much a buyback would cost you on the Defense Finance and Accounting Service website. Says blogger Guina: "Before you sign up, make sure you're ready for the long-term commitment."
Read more of The Veteran's Guide to Financial Success: