The Veterans' Guide to Financial Success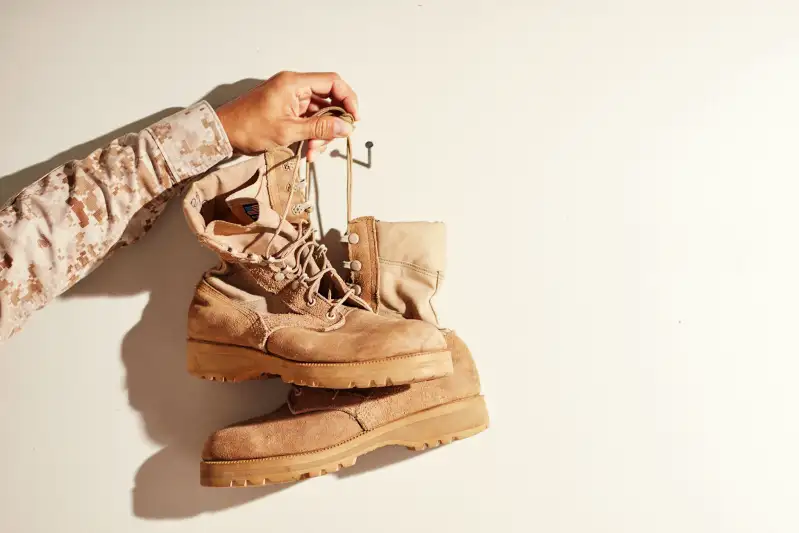 Without Uncle Sam dictating what to do, where to live, and even what to wear, many new veterans need another round of basic training—only this time, it's learning how to find a job, buy a home, save for retirement, and more. "Veterans are trying to put down roots quickly and figure out a lot of things that are confusing," says Pam McClelland, lead financial education specialist for the Consumer Financial Protection Bureau's Office of Servicemember Affairs. "And confusion makes you vulnerable."
Vulnerable—it's the most unmilitary of traits. But that's how veterans say they feel when it comes to managing their money. A study funded this year by First Command Financial Services, which advises military personnel, found that in 76% of middle-class military families, at least one person reported a health problem related to financial stress. Veterans have also become frequent targets of scammers going after military paychecks, pensions, and education benefits, usually with offers that turn out to be predatory loans. In fact, Rep. Tom Rooney, a U.S. congressman from Florida and an Army veteran, introduced legislation this year to increase penalties for "anyone who deliberately seeks out our most vulnerable veterans for a financial fraud."
The military has actually been working double time in recent years to smooth the road through what it calls "separation" from uniformed life. All enlistees take a personal financial readiness class, which schools them in the basics of banking, credit, and investing. There are also dozens of nonprofit organizations, websites, and public-private partnerships to assist with the financial demands of civilianhood. But just because there's plenty of advice available doesn't mean it's all easy to process. "Transitioning out of the service is a thrilling time," says J.J. Montanaro, a financial planner with USAA, which specializes in advice for members of the armed services. "Finances aren't [always] what people are thinking about."
To help make the transition to civilian life easier, Money has created this guide to navigating the most common financial challenges. Ideally, people in the military should start planning at least two years before they expect to hang up their uniforms, so you'll find key moves to make if you're still in the service, as well as resources to consult once you've left. "The more you can learn, the better," says McClelland, "because once you walk out that gate, life starts to happen."
We divided the strategies, tips, and advice in this veterans' guide into five sections on succeeding in the civilian job market, reducing the cost of a post-military education, controlling healthcare costs after you leave the service, managing your personal finances, and reaching a comfortable retirement. We hope you'll find it useful.
Read more of The Veteran's Guide to Financial Success: