Here Are The 10 States That Spend The Most At Walmart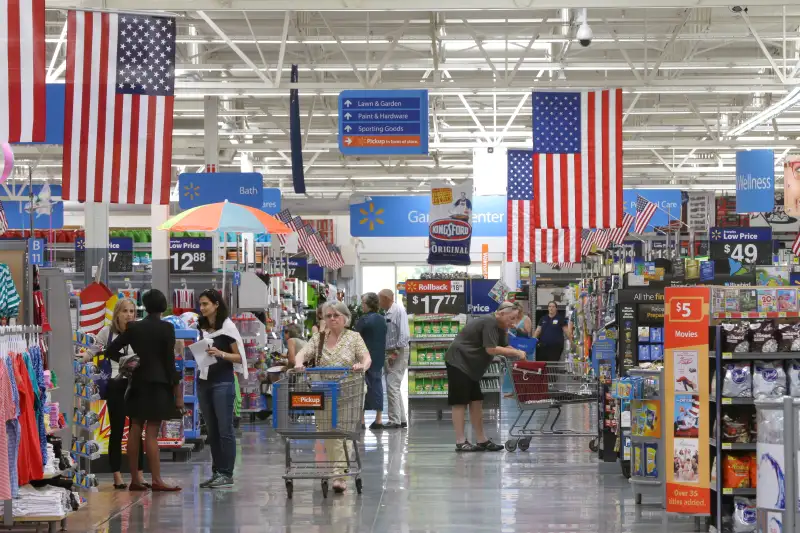 Walmart has recently taken a hit to expected profits. But that's not for lack of business from Midwestern and Southern states.
A new analysis by GOBankingRates ranks the ten states in which shoppers spend the most money at Walmart. Oklahoma is number one: Spending at Walmart's 133 stores in the state added up to $1,622 per Oklahoman. That's 3.5% of the state's median household income.
South Dakota, with spending of $1,512 per capita, was a close second. It has 16 Walmarts.
The birthplace of Walmart, Arkansas, at number three, has the highest concentration of stores: approximately 1 for every 22,500 residents. Its residents also spend the greatest share of their incomes at Walmart.
Alabama, Kansas, Mississippi, Louisiana, Missouri, North Dakota and Tennessee round out the top ten, in that order.
Yesterday the retail giant cut the low end of its expected profit range for this fiscal year by 30 cents per share. It said its recent decision to raise the company's minimum wage to $9 has caused profits to drop in spite of steadily increasing sales.
CEO Doug McMillon has called the increased spending an investment in Walmart's customer service. The rewards of which, it appears, some states will experience more strongly than others.