The Real Reason Why Walmart Is Giving Managers a Raise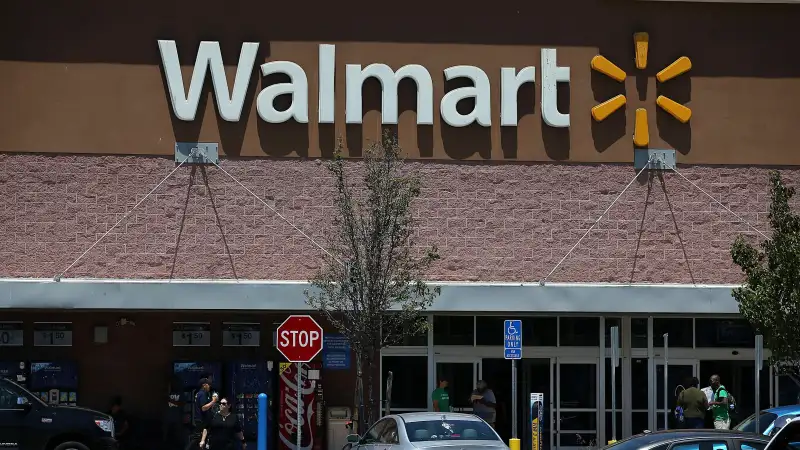 Justin Sullivan—Getty Images
Entry-level store managers at Walmart got a $3,500 pay bump, Reuters reports, as the retail giant tries to get out in front of labor law changes that could require it to pay its managers even more if they work overtime.
Starting salaries for managers went from $45,000 to $48,500, just over the new threshold for paying overtime to salaried employees that will go into effect December 1. The new overtime law sets the threshold at $47,500, roughly double the current threshold of $23,660. Walmart didn't tell Reuters how many managers would be getting this pay bump, but it notes that the company is the country's biggest private-sector employer and has a total of about 1.5 million employees.
Read More: Wages Haven't Increased in 50 Years Because of These 3 Things
Nationwide, increasing the pay threshold for overtime eligibility is expected to make an additional 4 million workers eligible for overtime.
The change will make it easier for Walmart to do budget and labor projections, since worker pay won't fluctuate nearly as much if fewer workers are ineligible for overtime. It could also help workers to have more consistency in their household budgets, but it could hurt those who needed to rack up overtime pay to make ends meet. Walmart announced last year it would create a $9-an-hour pay floor for workers, which rose to $10 an hour this year. The federal minimum wage has been $7.25 an hour since 2009.
Wage stagnation has been a consistent drag on the economic recovery, with hourly wage growth seemingly stuck around 2% to 2.5% on an annualized basis, and much of the meager upward movement that is taking place is due to unemployed people landing jobs again rather than companies giving meaningful raises to current employees. Wages for many lower- and middle-income workers have actually fallen in real dollar terms since the recession, according to the National Employment Law Project.