7 Smart Ways to Save Money at Walmart — Every Time You Shop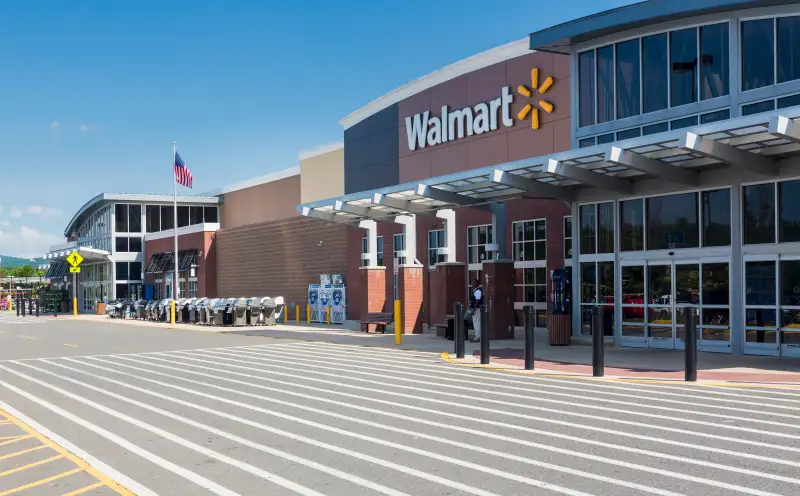 Steve Heap—Getty Images/Canopy
There are several reasons Walmart is as successful as it is: It has a huge selection, for instance, and convenient store hours. (In most places, Walmart is open 24/7 pretty much every day except Christmas.) But for most people, the primary reason to shop at Walmart — or on its website — is the cheap prices.
That said, smart shoppers can do even better than just paying Walmart's vaunted "everyday low prices." To really save money at Walmart, use the strategies laid out below.
Look for Clearance and Rollback Sales
Many stores use deep discounts on specific items — sometimes know as "loss leaders" because they don't yield profits directly — to draw shoppers in. The hope is that, while you're there, you'll browse and buy other high-price (and high-profit) goods. Walmart, on the other hand, is famous for delivering low prices on virtually everything it sells. It's a model that assures shoppers they can buy pretty much anything in the store without having to worry they're overpaying.
When Walmart does offer discounts below those everyday low prices, however, is when the true bargains appear. In-store and online shoppers should specifically hunt for items marked as "Rollbacks" — language indicating that Walmart has recently cut the price indefinitely — and for clearance sales, which generally feature the deepest discounts. The location of clearance sections varies at different Walmart stores, but many stores put them in the "end caps," the shelves at the end of an aisle. Start your search there, and ask an employee for guidance if you need it.
ROBYN BECK—AFP/Getty Images
To hunt for similar deals online, head to the "Special Offers" section and filter your search to retrieve only items marked as clearance and rollback sales.
Shop Walmart's Big Sales Events
No season, holiday, or special sales event passes without big promotions and sales from Walmart. Depending on what time of year it is, you'll find a slew of seasonal deals at Walmart: back-to-school supplies, Halloween decorations, winter apparel, lawn mowers, patio furniture, barbecue grills, and so on.
On Thanksgiving, Black Friday, Cyber Monday, and throughout the entire winter holiday shopping season, Walmart stores and walmart.com are loaded with deals on TVs, toys, video games, Christmas sweaters, home goods, and more. Periodically, Walmart will launch random giveaways — like free donuts for National Doughnut Day, or phenomenal markdowns on popular items, like this summer's huge Instant Pot sale.
Stay in the loop with Walmart promotions by downloading the Walmart app or by signing up for an online account and registering for the Walmart newsletter. You might also want to follow the company's Twitter account and like them on Facebook, where Walmart shares more info about special offers and sales.
Take Advantage of Fast Free Shipping
Walmart and Target have very similar free shipping policies — and thankfully they're generous and easy to understand.
At Walmart, online shoppers get free two-day shipping for millions of items if the total purchase is $35 or more. (Target has essentially the same policy, with free two-day shipping on most orders of $35 or higher.) Be sure to bundle your purchase to hit that $35 threshold, because otherwise you'll be wasting money on shipping.
Just know that not all items qualify for free two-day shipping with Walmart and Target. Many groceries don't qualify; neither do lots of bulky or heavy items.
Amazon, by contrast, offers free two-day shipping on most items only for Prime members, who pay $12.99 per month or $119 per year for the service. It is possible for non-Prime members to get free shipping from Amazon — by placing a qualifying order of $25 or more — but don't expect fast delivery; Amazon's free shipping for non-Prime members generally takes five to eight business days.
Use the Walmart Savings Catcher Tool
Like many retailer apps, the Walmart app is designed to make it easier for you to shop at Walmart — online or in person. Among other features, the app allows you to make purchases quickly and have them delivered or ready for pickup at your local store.
But perhaps the Walmart app's most valuable tool is the Savings Catcher. Use it to scan the receipt for everything you buy at Walmart, within seven days of purchase. The app then compares prices for all of the items purchased with advertised prices from competing nearby retailers — including supermarkets and big box chains like Best Buy and Target. When Walmart detects a cheaper price for an identical item at a competing retailer, you'll receive the price difference in the form of a Walmart e-gift card.
If you don't have the Walmart app or find it a hassle, you can also sign into your walmart.com account from home to log your receipts, whether from Walmart store or walmart.com. Just sign in, click on "Savings Catcher" and add your receipt by entering the date of purchase.
Get a Price Match
A couple of years ago, Walmart ended its longstanding practice of matching the prices displayed in competitor ads when a customer brought up a request at the register. While the Savings Catcher tool basically allows Walmart shoppers to still get price matches, online shoppers can also get Walmart to match prices with many other big-name retailers, including Amazon, Target, Best Buy, Walgreens, Cabela's, and many other online competitors.
To get a price match online, you must contact Walmart's customer care center (email or online chat is best). Before reaching out, double check that an eligible competitor has a lower price than Walmart for the exact same item — same brand, size, style, and so on. Check out the full terms of Walmart.com's price-matching policy here.
Jeff Greenberg—UIG via Getty Images
As for in-store price matches: They haven't completely disappeared, even if they're no longer a standard practice. Shoppers report that some Walmart locations still match competitor prices if you show an ad with lower prices at the Walmart register.
If nothing else, Walmart says that its stores will always match prices from its own websites, including walmart.com and Jet.com. (And yes, prices are sometimes lower at these websites than they are in Walmart stores. It's up to you, the shopper, to look for cheaper prices online and ask for a price match in the store.)
Browse Refurbished Electronics
Walmart's website has a section dedicated to selling deeply discounted refurbished electronics, including laptops, TVs, cellphones, tablets, and more. Refurbished items sold by Walmart have all of their original accessories and come with a 90-day minimum warranty.
The selection is limited and fairly random. But if you're patient in your hunting and are flexible with models, you can snag some great deals. For example, we found a refurbished 40-inch Samsung Smart TV listed at Walmart for $235. The same TV in brand-new condition was priced at $450 at Amazon.
Use a Walmart Credit Card Strategically
Walmart's credit cards have no annual fees, and you generally get an instant $25 credit for your first purchase when you're approved for a new card. That's the good part.
The so-so part: Walmart cards are not quite as generous with rewards as the cards affiliated with competitors like Target and Amazon. Target's RedCard gives a flat 5% discount on nearly all Target purchases, online or in the store. The Amazon Prime credit card, available only to Prime members, gives 5% back on purchases made at Amazon and Whole Foods. Walmart's credit cards, on the other hand, give shoppers a more modest 3% off walmart.com purchases, including groceries for pickup, and only 1% for purchases made in physical Walmart stores.
That means it takes a little strategy to maximize your savings at Walmart: You'll want to use the company's credit card, but make as many purchases online as possible. That way, you get 3% off, rather than 1% off in the store. You can have those items delivered or arrange for free pickup in your local Walmart — whatever's more convenient.
Note that you should only get a Walmart credit card if you will be able to pay off the balance in full every month. If you can't, then the interest charges will outweigh any savings you'd otherwise get from the card.
We've included affiliate links into this article. Click here to learn what those are.