Nearly Everything at These Walmart Stores Is Now 50% Off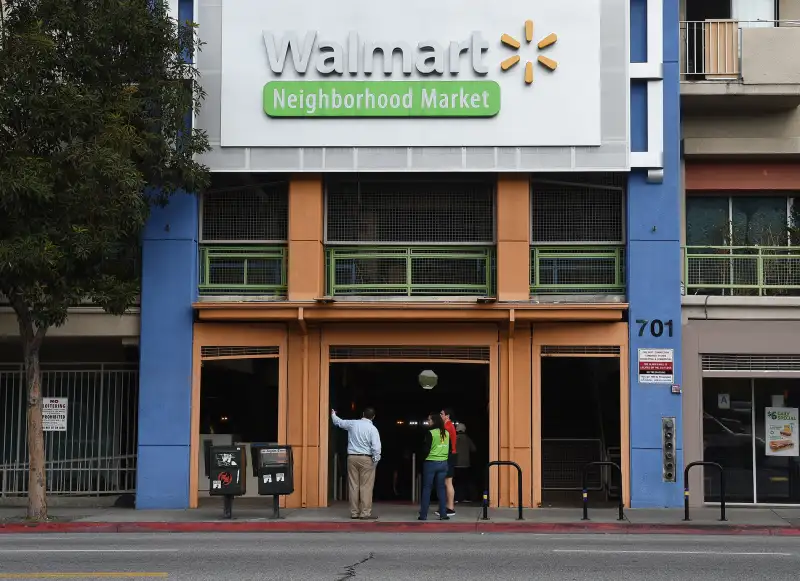 Mark Ralston—AFP/Getty Images
Last week, Walmart dropped a bombshell on the retail world with the announcement it was closing 269 stores worldwide, including 154 in the U.S. The vast majority being shuttered in the U.S. are Walmart Express stores—the company's tiniest retail locations, which ultimately proved unprofitable for the big box-focused giant.
Walmart isn't wasting any time in shutting the stores down. The full list of where and when stores are being closed can be found here, and it shows that the vast majority will close their doors on Thursday, Jan. 28.
Read Next: Walmart to Close 269 Stores
Before they close for good, however, Walmart is doing its darnedest to clear out as much merchandise as possible. Stores launched across-the-board 25% discounts right away, and now, with less than one week to go they've upped the ante to 50% off nearly everything still left in stores.
The company recently confirmed to the Consumerist that shoppers can indeed get 50% off at doomed stores closing on Jan. 28. A few locations, not set to close until Feb. 5, might not have resorted to 50% off just yet. Also, take note that a few categories of goods—notably, gas and guns—won't be sold at clearance levels. But pretty much anything else under the store's roof can be had for at least half off the original price.
Finally, don't be surprised if the discounts go even deeper than 50% as the looming Jan. 28 closure date gets closer. Even better bargains are likely to pop up by Tuesday or Wednesday, though by then the pickings may be especially slim.