A Former Delivery Guy Is Now One of China's Richest Billionaires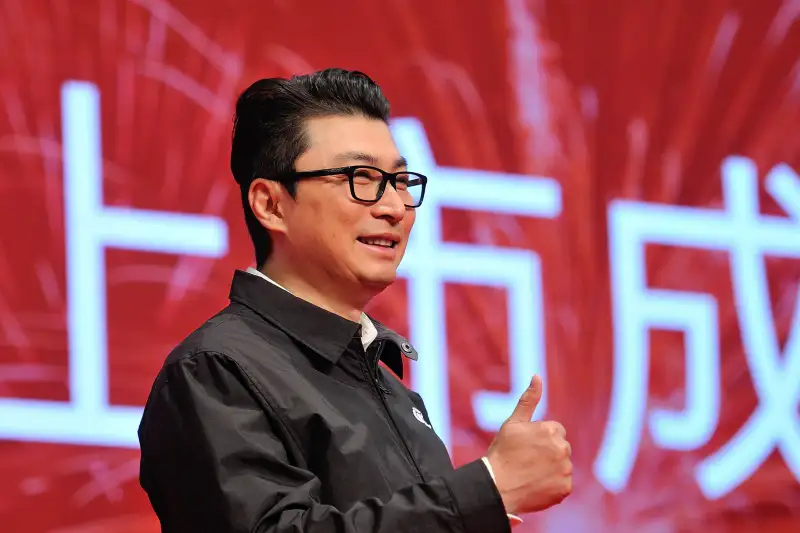 Who says a man with a van can't dream big?
A quarter-century ago, Wang Wei was just a 20-something guy making deliveries out of his car in the back alleys of Hong Kong.
This month, Wang became China's third-richest man, after his company, SF Express (the subsidiary of SF Holdings) — what most call "the Fed-Ex of China" — went public. Forbes estimates that Wang is worth $23 billion.
"When SF started delivering packages in the 1990s, it was still an illegal business called 'black delivery,'" Wang told the official People's Daily in 2011, in the only interview he has ever given according to the South China Morning Post.
It's unclear how much of a disadvantage Wang ACTUALLY had: He has professed poverty, saying that, "My parents were university professors in the mainland but their academic records were not recognized when we moved to Hong Kong when I was little. So we started from scratch," he said.
However, it's known that his father was an interpreter for the Chinese air force, and, by one account, spotted Wang $20,000 to help create his business.
In any event, Wang saw an opportunity to shuttle packages between the still-British-ruled Hong Kong and Shenzhen, which was being set up as one of China's "special economic zones."
His big break, according to the Hong Kong Economic Times, came during the SARS outbreak in 2003. The commercial airline industry had crashed, but Wang managed to procure a license to run charter flights to keep deliveries flowing. By then, the delivery business had started to become a crowded space — and remains so to this day — but this move apparently established SF Express as the most reliable delivery service in China.
Today, SF's network covers 200 countries (with more than 15,000 vehicles), CNBC reported, largely thanks to the success of Alibaba, the "Amazon of China."
"Not only the past decade, but the next few years will also be a golden age for Chinese couriers' development," John Song, a Shanghai-based director of the logistics and transportation practice in China at consultancy Deloitte, told Bloomberg. "There is huge potential in the development of these Chinese couriers."