Want to Crash the Royal Wedding? Here's How Much It Will Cost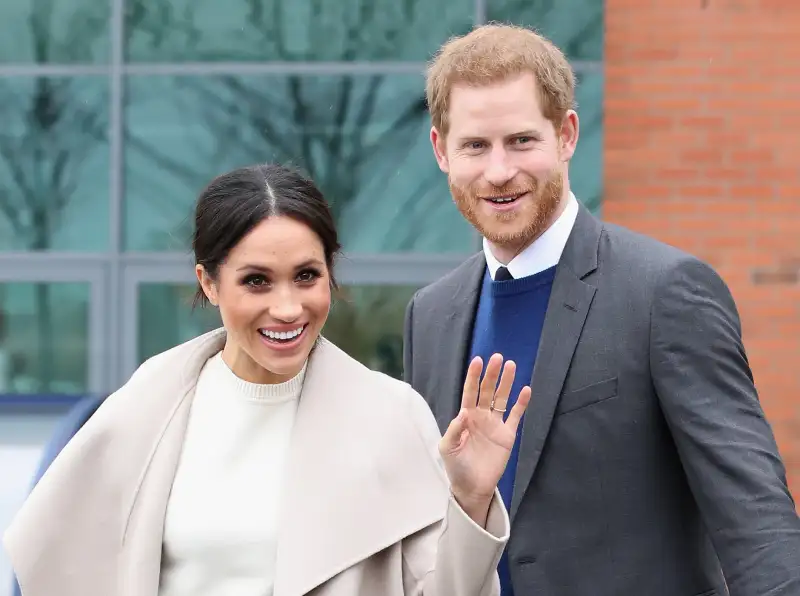 Pool/Samir Hussein - WireImage/Getty Images
People really love royal weddings — and some are willing to spend big bucks to see Prince Harry and Meghan Markle tie the knot in real life.
In fact, many Americans are still considering a last-minute trip to London this spring to catch a glimpse of Markle and Prince Harry's wedding on May 19, according to recent travel data.
On Nov. 27, 2017 — the day Markle and Prince Harry got engaged — flight searches to London spiked by 29% compared to the day before, and 25% compared to the week before, according to data provided by Kayak, a travel website. Overall, flight searches for trips to London during the week leading up to the royal wedding (May 11 - May 21) have surged by more than 50% on Kayak compared to the same time last year.
Kayak has even set up a "Royal Price Alert" because there's so much interest. The price alert tracks airfares to London for the dates surrounding the May 19 royal wedding. The alert sends you an email when flight prices drop so you can get the best deal. A bonus for signing up? You could win a two-person trip to London.
Regardless, for some people, catching a glimpse of the royal wedding is priceless. Here's a breakdown of how much it would cost to attend the royal wedding if you started planning your trip right now:
Flights to London
The median airfare for the week before Markle and Prince Harry's wedding is $551, according to Kayak, which is surprisingly down 4% from this time last year. Expedia also confirmed airfare costs are down, despite seeing a spike of 10% more interest compared to last year for airfare searches to London from major American cities.
A search on Google Flights showed four non-stop flights leaving from New York City ranging from $490 to $704 roundtrip on Friday, May 18. It's even cheaper from the West Coast, where you can still get a roundtrip, nonstop flight with Norwegian Air UK for under $600.
Royal wedding aside, now is as good a time as any to travel to England — favorable exchange rates coupled with overall lower airfares could be padding the search interest, Kayak told Money.
Getting from London to Windsor
Once you're in London, you'll need to get to Windsor, a river town about an hour outside of London that is home to Windsor Castle, one of the many residences owned by the British royal family. Fortunately, it is quite easy to get to Windsor Castle, and in turn, St. George's Chapel, which is where Prince Harry and Markle are getting married.
The fastest way to get to Windsor is by train. It takes about 35 minutes from the London Paddington station to Windsor & Eton Central station (which is walking distance to Windsor Castle). Tickets are £10.50, or about $15, and run regularly throughout the day.
You can shave off a few bucks if you take a bus from London, which takes about an hour depending on stops. Greenline Bus ticket prices vary throughout the day and range between £9 to £15 , or about $12 to $21. Another option is taking a bus straight from Heathrow Airport to Windsor. Buses run every 30 minutes and take one hour to get to Windsor's town center.
You can also rent a car out of Heathrow and drive there in a little over an hour for about $86 a day — just remember that you'll be driving on the left side of the road.
Hotels in Windsor
Even though flight prices are down, hotel prices are (not surprisingly) up 11% for the royal wedding weekend (May 18 - May 21). There's been a 1,000% year-over-year spike for hotel searches in Windsor, the town just outside London where Markle and Prince Harry will wed on May 19. a representative from hotels.com told Money. And it's not just Windsor that's seeing a tourism boom because of Markle and Prince Harry's wedding. The towns and cities surrounding it also saw a 45% bump in searches this year, according to hotels.com.
Another option is to rent an Airbnb in either London or Windsor, though some hosts have significantly raised their prices for the royal wedding weekend and many places are already booked up. For example, an apartment in Windsor that normally costs $94 per night is up to $482 per night.
Ironically, locals are trying to get out of town while tourists flock to their city for the royal wedding. There was a 98% spike in airfare searches to leave London during the of the week of May 11 – 21 compared to the same time last year, according to Kayak.
This article originally said incorrectly that there was a 1,000% year-over-year increase in hotel bookings in Windsor and 45% bump in hotel bookings in nearby towns. Both increases were in hotel searches, not hotel bookings.