Here's How Much NBA Finals & NHL Stanley Cup Tickets Cost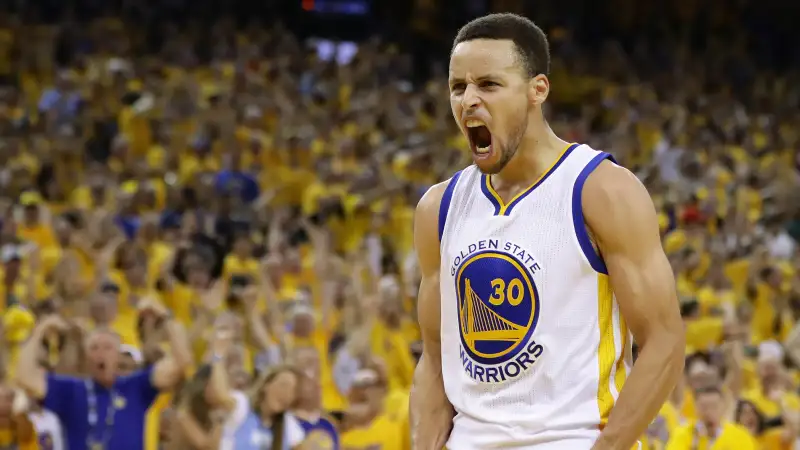 It's a good thing that people in northern California are among the richest in America—because if they're fans of the local NBA and NHL teams, they're going to need serious cash to see them compete in league championships.
The Golden State Warriors, who finished the season with an all-time-high 73 wins and just completed a rare comeback victory against the Oklahoma City Thunder after trailing 3-1 in the series, will host the Cleveland Cavaliers in the first two games of the NBA Finals, starting on Thursday, June 2. According to the ticket aggregation and resale site TiqIQ, the average secondary market asking price for a seat in the finals is $1,582, the highest ever measured. The games being hosted in Oakland at Oracle Arena by the Warriors are in especially high demand, averaging $1,722 per ticket.
Meanwhile, roughly 40 miles south, the San Jose Sharks are competing in the NHL Stanley Cup Finals against the Pittsburgh Penguins. The resale prices are the cheapest they've been in years for an NHL championship series, according to TiqIQ, but "cheapest" is a relative term—and it doesn't mean seats are cheap-cheap.
The average asking price on the secondary market is $959, which is significantly lower than it's been in recent years with big-market NHL teams from cities like New York, Los Angeles, Chicago, and Boston in the mix. Still, fans of the Sharks—who are competing in the Stanley Cup Finals for the first time ever—will be paying quite a bit more for tickets compared with their counterparts in Pittsburgh. The average price for the Sharks' upcoming home games, in Games 3 and 4 on Saturday, June 4, and Monday, June 6, are $1,141 and 1,021, respectively.
Of course, overall this is a good problem to have if you're a sports fan in the Bay area: two teams competing for historic championships at the same time!
How much would it cost for a fan in the Bay area to attend all of the region's finals games? If you paid average prices on the secondary market for tickets, it would cost a whopping grand total of $10,182 (($6,888 for four Warriors home games + $3,294 for three Sharks home games).
Read Next: 5 Live Streaming Sports Services Every Cord Cutter Must Know About
Then again, those are average prices. You don't have to pay that much for seats, and it'd be nice to see your team play in person without having to take out a second mortgage. Penguins fans can attend Game 2 in Pittsburgh on Wednesday night starting for as little as $230, according to ticket listings on StubHub. The cheapest get-in price for a Stanley Cup game in San Jose, meanwhile, was $659 as of Tuesday, for Game 4 next Monday night.
While average ticket prices for the NBA Finals—a repeat of last year's matchup—are sky high, seats can be had for well under $1,000. VividSeats.com, StubHub, and TiqIQ were showing ticket prices starting at $480, $535, and $576, respectively, for Game 1 in Oakland on Thursday. And seats have been cheaper in Cleveland, with the Cavaliers' first home game in the series listed for as little as $247 at VividSeats.