How to Watch All the NFL Games You Want Without a Huge Bill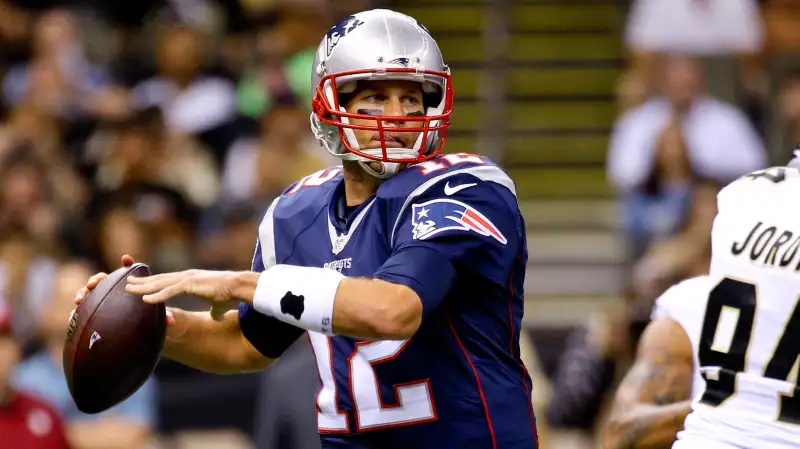 Derick E. Hingle—USA Today Sports/Reuters
Nearly every year at the start of a new NFL season, fans are confused and occasionally upset that the league decided to tweak a few rules. As the 2015 NFL season kicks off on Thursday night with a matchup of the Pittsburgh Steelers versus the New England Patriots, for instance, fans might need some time to get used to rule changes such as the extra point being moved to the 15-yard line.
Fans are likely to be far more frustrated, however, by changes that pop up every year that result in millions of people asking the question: What channel is the f*!&*!@ game on? Cord cutters who don't pay a cable bill have an even more complicated time trying to get their fill of NFL games.
With that in mind, here's a guide to watching the most NFL action while paying as little as possible this season.
Stream games totally for free. Yahoo paid somewhere in the neighborhood of $10 million for the right to stream an NFL game live this season, and fans the world over are the beneficiaries. Unfortunately for fans, the game is the Oct. 25 matchup of the Bills vs. the Jaguars, so it's hardly must-see TV. Fans will probably be more excited that CBS will also stream seven games online for free in the months ahead: Two regular season games (Jets-Dolphins on Oct. 4, Panthers-Cowboys on Nov. 26) will be shown live online, at no cost to viewers and without any subscription requirement, as will four playoff games and the Super Bowl.
Watch your local team on local TV. Well, duh. Nearly all Sunday NFL games are still shown on plain old local broadcast channel TV, and all you need to watch the home team is a basic indoor antenna to tune in, for free. Now that the NFL has decided to suspend the old blackout rules, which "blacked out" broadcasts if the local team didn't sell enough of its tickets, fans don't have to worry about being left in the dark. As has become tradition, Sunday Night Football will be broadcast on regular old NBC again, meaning no pay TV is required to watch.
Watch a bunch of Thursday night games free too. Last season, the decision was made to broadcast some Thursday night games for free on CBS, rather than relegate them to the hard-to-find pay channel NFL Network like they were in the past. The CBS-NFL Network partnership continues in the 2015 season, and the Thursday night games from weeks 2 to 8 will be shown on CBS this year.
Live-stream games on your phone for free. Well, not everyone can do this for free. You'll be able to live-stream NFL games on your mobile phone at no extra charge only if you're a Verizon Wireless customer and only if you subscribe to a standard pay TV package. Verizon offered the same service a year ago, though this year it dropped the $5 fee.
Stream ESPN games for $20 a month. Monday Night Football is owned by ESPN, and to watch ESPN you must have a pay TV package. While most cable packages cost $40 or more per month, the Sling TV streaming service costs just $20 per month and includes all live programming on ESPN and ESPN2, as well as channels like AMC, TBS, TNT, and A&E.
Get a college discount. A special deal from DirecTV offers college students the ability to stream all out-of-market NFL games live for $25 per month for four months, which is half the normal price. As for the in-market (i.e., local) games, those can be watched on a TV with an antenna.
Replay old games for $99. The freshly announced NFL Game Pass allows fans to replay any regular or postseason game since 2009. The service is available the moment a game has ended, and a certain group of cord-cutting fans that are able to avoid social media so the outcome isn't spoiled should find it appealing. As a bonus, fans can rewatch their favorite games from seasons past.