How to Watch the Rio 2016 Olympics Without Cable TV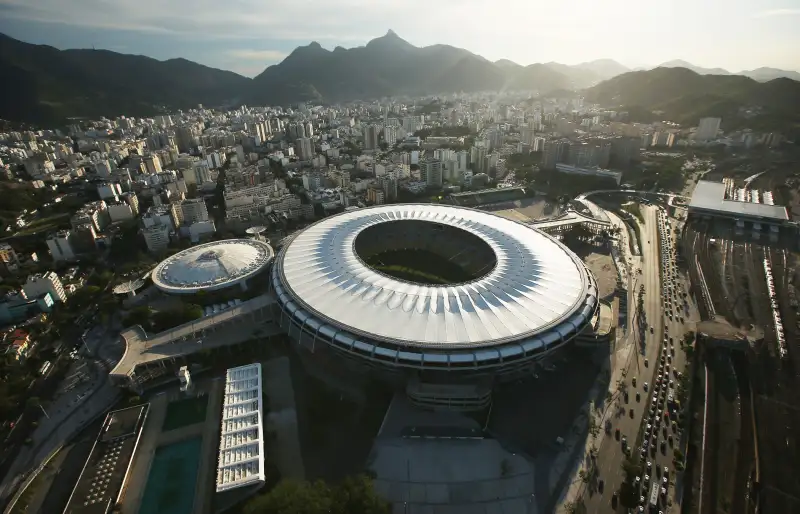 A handful of TV channels and streaming options run by NBCUniversal plan on showing a staggering 6,755 hours of programming for the 2016 Summer Olympics in Rio de Janeiro, which kick off with the opening ceremonies on Friday, August 5, and end on Sunday, August 21.
Without a traditional pay TV package, though, you could miss out on most of the action. Here are some options for maximizing the number of events you can watch online and on regular old TV, while minimizing how much you have to spend. In many cases, you don't have to cough up a single penny. And you absolutely won't have to sign up for a cable TV subscription.
Use an Antenna to Watch NBC
The main Olympics broadcast, which will include the opening and closing ceremonies plus the most popular events will be shown on the NBC network and hosted by a tag team of Bob Costas, Ryan Seacrest, and Al Michaels. (Yes, these broadcasts will feature lots of athlete interviews and those dramatic profiles viewers sometimes complain about. And while much of the action will be shown live, some events will be taped and aired during strategic time slots to maximize viewership.)
A total of 260.5 hours of Olympics programming is scheduled to be broadcast on NBC, with highlights and live events shown between 10 a.m. and 5 p.m. on most days, as well as primetime coverage starting at 8 p.m. Access to this channel and other major networks is free with an antenna in most of the country, so get one if you don't already. Most cost under $50, and some are less than $10.
Read next: How to Watch the Opening Ceremony of the 2016 Rio Olympics Live
Stream via Sling TV
In addition to the NBC network, various Olympics events will be broadcast on the NBCUniversal pay channels USA, Bravo, CNBC, MSNBC, and NBCSN. Channels like these are normally included in many basic cable packages. But instead of opting for cable, you could go with the Dish Network-owned streaming service Sling TV. The newly introduced Sling Blue streaming service costs $25 per month and bundles NBCSN (which will alone have 330 hours of Olympics coverage this summer), Bravo, and USA, plus your local NBC station in select markets. CNBC and MSNBC, which are scheduled to air 42 and 72.5 hours of the games, respectively, aren't normally included with the basic Sling Blue deal, but they're available to viewers at no extra cost throughout the 2016 Olympics.
Read Next: How to Watch All the TV You Want Without Paying a Cable Bill
As always, new Sling TV subscribers can check out a free 7-day trial before having to pay for the service. Take note that the Sling Blue package doesn't include many other traditional cable TV channels like ESPN, Comedy Central, and the Disney Channel. For a streaming package that covers all of the above and more, Sling TV is asking $40 a month—which is about what a cable TV bundle costs.
Stream via PlayStation Vue
PlayStation owners have the option of signing up for a different streaming service through their game console units. It's called PlayStation Vue, and as with Sling TV, you can try the service out for free for seven days. After that, the Access Slim package costs $30 per month.
For that, you can stream 55+ channels, including all of the main ones with Olympics coverage (Bravo, CNBC, MSNBC, NBCSN, USA). The $30 bundle also comes with traditional pay channels like ESPN, Disney, VH1, Cartoon Network, CNN, TNT, TBS, and E!, if you're interested.
Read Next: 7 Horrible Rip-Offs by Cable Companies Were Exposed This Week
Additional Streaming
Some 4,500 hours of Olympics coverage will be available for livestreaming via NBCOlympics.com and on the NBC Sports app. But access is limited in the U.S. strictly to "authenticated pay TV subscribers." Viewers should generally be able to stream via either source for 30 minutes before being cut off and asked to log in with proof of a pay TV account.