How to Watch the Opening Ceremony of the 2016 Rio Olympics Live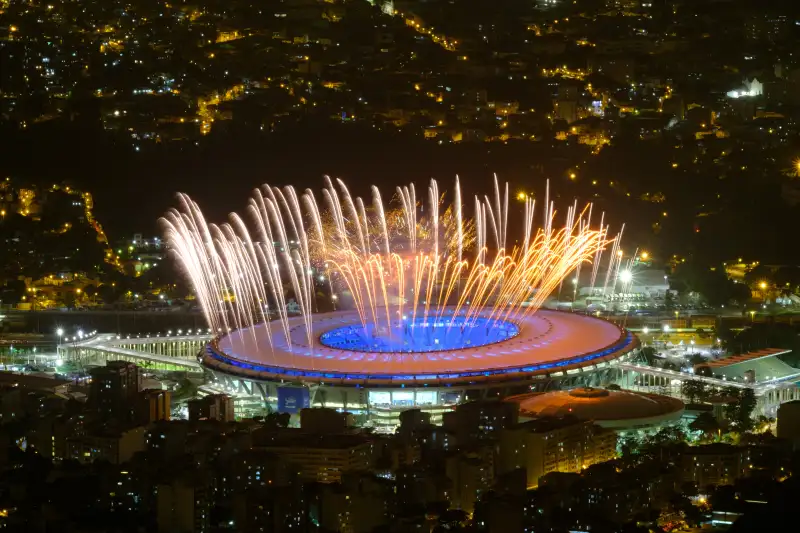 YASUYOSHI CHIBA—AFP/Getty Images
The 2016 Olympic Games kick off tonight with a four-hour spectacle that will highlight Brazil's culture and history and introduce 11,000 athletes from more than 200 countries. Performers Gilberto Gil, Caetano Veloso and 12-year-old rapper MC Soffia will be among the entertainers.
The ceremony will begin at 8 p.m. in Rio de Janeiro, or 7 p.m. EST. Americans can watch the festivities on NBC, but the broadcaster will show it on a tape delay, so that it airs in prime time for American viewers. That means a one-hour delay for those on the East Coast and a four-hour delay for those on the West Coast for an 8 p.m. start time in the local time zone.
If you want the watch the show in real-time, you have a couple options. For cable viewers, you can try Canada's CBC or Britain's BBC, assuming your package includes those channels.
Read More: How to Watch the Rio 2016 Olympics Without Cable TV
The rest of us have the option, as Quartz put it, of trying to trick the internet into thinking you're watching from elsewhere. That's because CBC, BBC, and other networks outside the US will live stream the show online. But those streams are "geoblocked," so that viewers in those networks' home countries can tap in. You can use a virtual private network, or VPN, to get around the geoblocking, but be aware that practice isn't strictly legal, as it likely violates the networks' user terms and as major broadcasters have argued, possibly infringes on copyright protections.
If that doesn't bother you, though, you'll need to download VPN service and set up an account. (Quartz notes that TotalVPN and ExpressVPN are popular options and says that some services require credit card information). Once you download the VPN app on the device you plan to watch the show on, you can connect to a server in another country. So, for example, if you want to watch BBC's stream, connect to the United Kingdom.
That's all—now you can watch the samba and fireworks with the rest of with world.
Want to know how to catch all your favorite sports over the next two weeks? Here's more on how to watch the Olympic competitions without cable TV.