6 Easy Ways to Save Money on Your Home Insurance This Year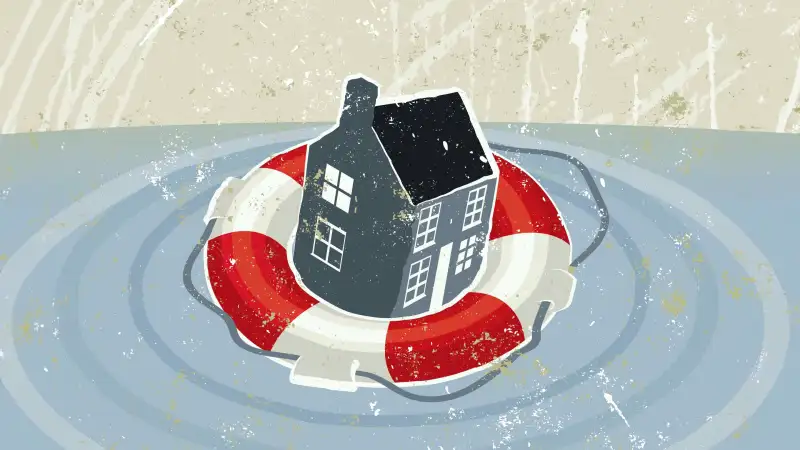 As home insurance prices continue to rise, it's a good time to review your options to make sure your premium is competitive and your policy offers the right amount of coverage
In 2023, the average home insurance premium is expected to climb to $1,784 a year, which would be a 9% increase from 2022 — on top of a 7% rise the year before.
A new homeowners insurance handbook from the Information Insurance Institute (III) and the National Association of Realtors (NAR) shares several smart tips for saving money and covering your home in 2023.
Rising property values, high construction costs and natural disaster risk are among the reasons insurance prices are up, but the NAR and the III say there are ways for owners to offset the trend by taking actions to lower their premiums, like storm-proofing a home in exchange for a discount.
From the handbook, here are six ways to get a better deal on homeowners insurance:
Opt for a higher home insurance deductible
While a low deductible is a nice thing to have in the event you need to file a claim, many homeowners will go their whole life without getting into such a scenario.
If you have enough money saved up to cover your deductible in the case of a serious event, opting for a policy with a higher deductible — say, $2,500 instead of $1,000 — can be wise because you'll save on your premium.
Look for insurance discounts
It may sound obvious to ask for discounts, but some policyholders overlook various deals that could reduce their home insurance premiums. According to the new handbook, most insurance companies will give you a discount for home modernization or security upgrades.
Doing relatively simple things like installing smoke detectors and burglar alarms could get you a lower premium. Bundling your homeowners insurance policy and auto insurance policy or other coverage can also result in savings, but you'll have to get estimates and crunch the number to see if that's actually the case in your situation. Our article on the best home and auto insurance bundles can get you started.
Defend against disasters
Especially in areas with higher risks of disasters like hurricanes and fires, insurance companies may offer you a lower premium if you beef up your home's defenses. For example, adding storm shutters or shatterproof glass could help you save money in an area prone to damaging winds, according to the handbook. You can discuss your options with insurance professionals in your area.
Get the amount of coverage you'd need to rebuild
Experts generally say you should have enough home insurance to fully cover the cost of rebuilding your home from the ground up in the event of a disaster. Some owners, however, confuse this amount with the value of their home, which can be much higher than the cost of rebuilding. (That's because your home's market value also includes the value of the land.) So don't sign up for more coverage than you'd need in a total loss situation, because you'll just end up wasting money.
Shop around for home insurance coverage
Given how much premium costs vary, it can be smart to shop around for home insurance from time to time. The handbook recommends that homeowners get at least three quotes when they shop, and it's not a bad idea to review your coverage on an annual basis.
Look beyond low prices
If something happens to your home, you could be in for a lot of back-and-forth with your insurer as you work to get it fixed or rebuilt. The last thing you'd want would be to be stuck dealing with an insurance company with poor customer service that tries to shortchange its customers.
When you're shopping for home insurance, then, it's important to thoroughly research the policy's fine print and the track records of the companies you're considering, instead of just looking for the cheapest price.
More from Money:
7 Best Homeowners Insurance Companies of August 2023
Here's How Much Your Home Insurance Will Rise This Year, According to a New Forecast
How to Find Affordable Homeowners Insurance in a Tough Market