No-Show Guests Receive a Dinner Bill for Wedding They Said They'd Attend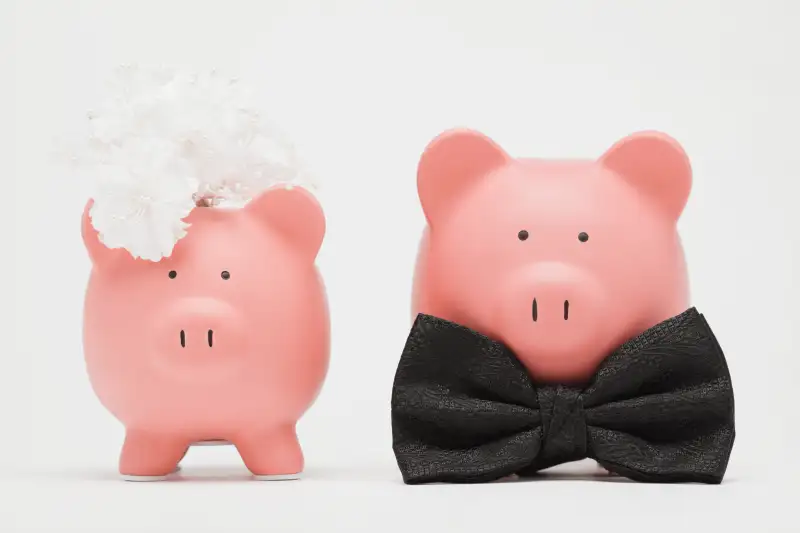 Jessica Baker and her husband replied in an RSVP that they would indeed be in attendance at a wedding that took place in September. But when their babysitter fell through and they couldn't make it, the couple didn't bother to call, text, or send a card to the newlyweds to explain the no-show.
The bride and groom, however, were sure to follow up—with a bill.
"This cost reflects the amount paid by bride and groom for meals that were RSVPed for," read an invoice sent to Baker by the apparently embittered newlyweds. "Reimbursement and explanation for no show, card, call or text would be appreciated."
The amount: $75.90 for two herb-crusted walleye plus a service and tax charge.
Baker was shocked, alerted the media by sending a picture of the bill to KARE 11, a local TV station in Minneapolis, and dropped the actual artifact in the trash. She hasn't paid the bill and has no plans to do so.
As unorthodox as billing no-show guests may be, this isn't the first incident of its kind. In January, a mother in Plymouth, England, sent a $24 invoice to the parents of a 5-year-old who was supposed to attend a birthday party but never showed up. That bill also went unpaid.
There are, of course, lessons to be learned all around.
Hosts: needless to say, don't bill your no-show guests. When throwing any party, budget to account for the possibility of some surprises—people who RSVP no and show up anyway, plus-ones, as well as last minute no-shows.
Guests: don't RSVP lightly. If you RSVP yes, attend! If something world-shattering comes up last minute, notify. Be apologetic. And perhaps consider sending an extra-nice gift if you have to bail at the last minute.