How to Steer Clear of a Wells Fargo-like Toxic Culture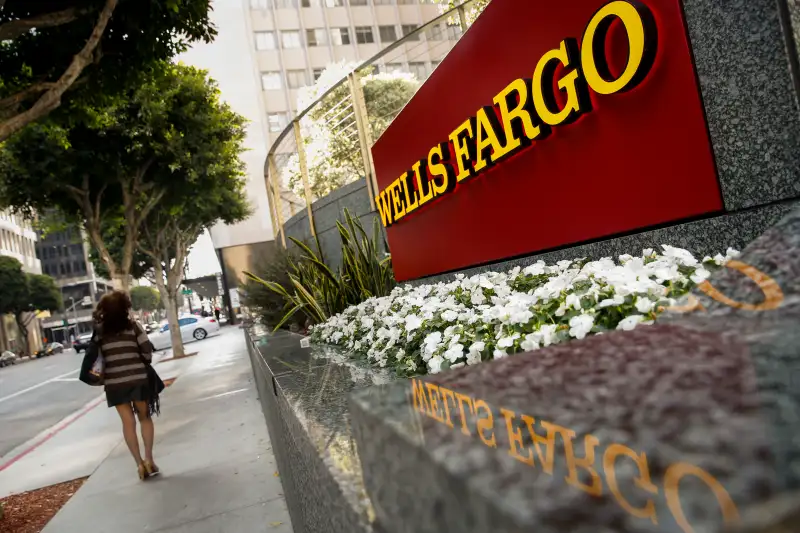 Patrick T. Fallon/Bloomberg—Getty Images
The true nature of a company's culture is not always apparent. Take, for example, Wells Fargo and the recent the fake account scandal that's revealed a toxic sales culture within the company.
Since regulators fined Wells Fargo $185 million for creating some 2 million bank and credit-card accounts without customer's consent, current and former employees have been speaking out about the unreasonable sales goals and extreme pressure tactics from management that led to the activity. In fact, eight former employees filed two class-action lawsuits this week, seeking a total of $9.8 billion for workers claiming they faced consequences such as termination when they refused to meet the sales goals by creating fraudulent accounts.
That's certainly a long way off from the employee culture outlined by CEO John Stumpf a year ago when he said, "at Wells Fargo, we often say that we don't care how much you know until we know how much you care."
It's not unusual for people to take a job and then find that it's not what they expected, says Jessica Jaffe, community expert at Glassdoor. Research from GlassDoor shows 61% employees say they've found aspects of a new job different than expectations set during the interview process. So how can you tell if you're walking into a company with a toxic corporate culture before you accept the job?
You can learn a lot from the digital breadcrumbs left by a company online and through social media, says Kathy Robinson, founder of Boston-based career coaching firm TurningPoint. "Digital footprint helps and digging into as much as you can find is great," Robinson says.
Employee reviews: The first stop for most people is probably a site like Glassdoor, where you can read reviews from current and former employees. "While reading reviews, try not to get too hung up on one rave or one negative review. Look instead for patterns," Jaffe says. But Robinson cautions that many companies push their staff to post positive reviews on GlassDoor, so you can't always trust positive reviews.
Other sites at which you can find employee reviews include Vault and Great Places to Work (which collaborates with Money sister publication FORTUNE on its annual "100 Best Places to Work For" franchise).
Social Media: Your investigation should also include the company's website and social media feeds. Look at how the company describes itself—do they talk about the importance of working hard and playing hard? This suggests they value a balance between work and outside activities. Do they mention that a focus is to promote employees from within the company? This is a sign that there's room for growth with the company and you won't necessarily have to hunt for a new job when you want to move up the corporate ladder.
When it comes to social media, look at the company's Twitter and Facebook pages. Do they share stories about individual employees? That could suggest a greater focus on employee satisfaction. Do they post photos of company gatherings or volunteer opportunities? If people like getting together outside of work, it may indicate greater camaraderie and a better overall work environment.
LinkedIn is another good resource. Find managers or executives at the company and read any recommendations they have. While all the recommendations will be positive, there's a difference between one that says: 'He is a hard-driving, strategic thinker,' and 'He's the most open, collaborative manager I've ever had the pleasure of working with.' The latter provides details about the manager's communication style and availability—he or she is responsive and works as a team player.
"There are clues here, but you have to read between the lines to get a picture of the people who are there," Robinson says.
Listen carefully: If you land an in-person interview, arrive a few minutes early and hang out in the office or reception area. Pay attention to how employees interact and listen to the conversations you overhear on the elevator or in the general office area. Are people griping about their manager or workload?
"There are a thousand clues you can get," Robinson says, even before you actually speak with anyone at the company.
During the interview process, make a note of the time of day you're asked to come in. Is it 6 p.m. and are there still a lot of people in the office? Is that normal or is there a big project underway? And watch how managers interact with employees as you walk back to the interview area or conference room. Does he or she say hi to coworkers along the way?
Ask good questions: When interviewing with a potential manager, ask questions that tell you about their management style and the office environment. How often does your group come together? What's important to you in an employee? Ask for an example of a person who has been very successful at the company. What factors contributed to their success?
Keep in mind that companies are usually putting their best foot forward during an interview, so if you have a bad gut feeling—maybe about the way someone talked over someone else or how they failed to clarify a broad request when asked repeatedly—then it's likely your style won't match the organization, Robinson says.
"As much as you might want the job and want your job search to be over, it's worth paying a lot of attention to your gut feeling as you're there," she adds.