What does travel insurance cover?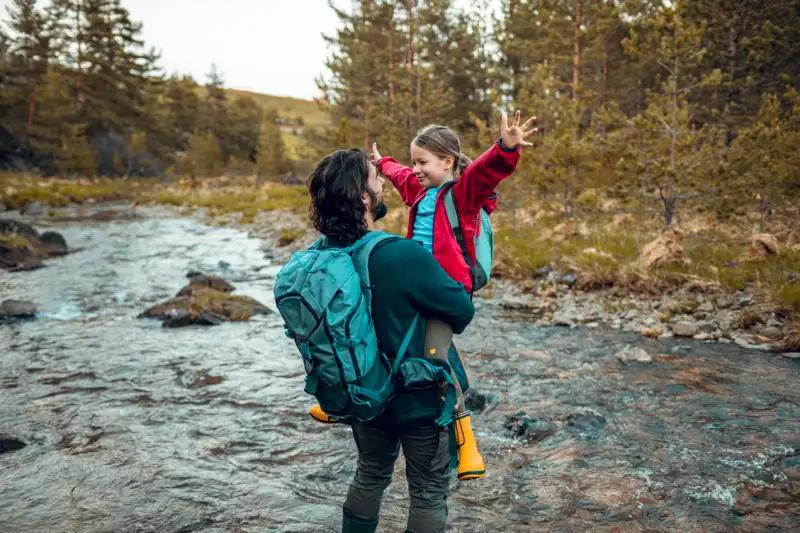 Traveling is already stressful enough: packing, getting to the airport, going through security, and a dozen other things you must deal with on your way to your destination. With so much on your plate, the last thing you need to worry about is what might happen if your luggage is lost, your trip is canceled or an emergency throws a wrench in your plans.
That's where travel insurance comes in. A travel insurance policy can protect you from the financial consequences of unexpected accidents, illnesses and other mishaps during your travels, regardless of whether you're going on an overnight business trip or an exotic international vacation.
The Basics of Travel Insurance Coverage
Travel insurance is a form of insurance you can purchase to cover a specific trip or series of trips. You pay a premium — either as a lump sum or in installments, depending on the insurance provider and plan — and can submit a claim for reimbursement in case of a covered loss.
When you shop around for travel insurance, you'll notice that plans and coverage vary by company. Most plans, however, cover things such as lost luggage, trip cancellations or interruptions and medical emergencies, including medical evacuation.
Some types of coverage have deductibles, which means you have to pay a certain amount out of pocket before your plan kicks in and covers the rest of the expense, up to a limit. Limits vary by coverage type as well. For example, most policies feature higher limits for medical emergencies and lower limits for dental emergencies.
The best travel insurance companies offer coverage for various scenarios, but there are notable exclusions. For example, standard travel insurance doesn't automatically cover medical issues that take place during your trip for which you received treatment before purchasing your policy.
However, some travel insurance companies offer a pre-existing condition waiver if you meet certain conditions. These include purchasing your policy when you make your initial trip deposit (or soon after) and insuring the full cost of your non-refundable trip expenses.
With that in mind, it's best to purchase travel insurance as soon as you book your trip and have a good idea of your non-refundable expenses. Buying coverage early or shortly after paying for your trip can also help you qualify for coverage options like cancel for any reason (CFAR) travel insurance.
Types of Events that Travel Insurance Covers
Again, while travel insurance policies vary by provider, most of them afford coverage for the following events:
Lost, stolen or delayed luggage
Travel insurance can cover lost, stolen or damaged luggage. If you have to purchase new clothing, toiletries or other necessities in your suitcase, your plan can reimburse you for those expenses, up to the limits listed on your policy.
Some companies also offer baggage delay coverage, but you must wait a certain number of hours — typically between 12 and 24 — before the coverage kicks in. Regardless of which modality of this coverage your policy offers, keep receipts of all your purchases as well as proof of the loss or delay, as you will need them to file a claim.
According to the Insurance Information Institute, your renters or homeowners insurance policies could cover stolen bags. And if you're traveling with expensive electronic equipment, a homeowners or renters insurance rider or floater could provide sufficient coverage to replace them.
Injury, sickness and death
Travel medical insurance can cover healthcare expenses if you or anyone covered under the policy is injured or sick during the trip. This includes doctor visits (but not routine visits), hospital stays, emergency response and prescription medication.
Before purchasing a travel insurance policy, check whether your medical insurance provides any coverage when traveling. Even if you're traveling within the U.S., your health insurance may not cover all out-of-network costs or services like emergency medical evacuation. Travel insurance could fill in those gaps.
If an insured traveler dies during the trip, their travel insurance policy could also provide a lump sum payment to their loved ones. Coverage amounts vary by company and policy, however.
Know that pre-existing conditions aren't automatically covered under most policies. Moreover, not all insurance companies offer waivers for pre-existing conditions, and those that do will have particular requirements you must meet for the provision to apply.
Unexpected cancellations and interruptions
Trip cancellation coverage can provide peace of mind and financial protection to those who have spent a good deal of money on non-refundable travel expenses.
If you have this coverage and need to cancel or postpone your trip for any of the reasons covered by your plan, you could be eligible for reimbursement of certain non-refundable prepaid trip expenses. Limits and requirements generally apply, so read the policy document thoroughly.
Also, remember that to cancel your trip for reasons other than those listed as covered under your policy, you must purchase CFAR coverage within a specific timeframe (typically 10 to 21 days after making your initial deposit). And purchasing this coverage will increase the cost of your policy.
Types of Travel Insurance Coverage
If you're in the market for a travel insurance policy, remember that plans vary by insurance provider. That means not all insurers offer all types of coverage, and you should thoroughly read the policy documents for any plan you're interested in to understand what it covers.
To help you understand your options, the following section contains general information on some of the most popular travel insurance coverage options.
Medical care and emergency evacuation coverage
If you're traveling abroad and experience a medical emergency, travel medical insurance can reimburse you for a portion of eligible medical expenses up to your policy limits. Eligible expenses may include medical transportation and evacuation to a qualified treatment center, hospitalization, necessary medication, emergency dental procedures, and, often, language assistance services.
Travel medical insurance often covers repatriation, paying for your return trip home if you experience a serious illness or injury while traveling. It can also cover costs (up to your policy limits) related to transporting your remains in the event of your death.
Accidental death and dismemberment coverage
If you die during your trip or suffer an injury that results in dismemberment or loss of certain bodily functions (think sight), accidental death and dismemberment (AD&D) coverage can provide your or your beneficiaries with financial compensation.
Depending on the policy, AD&D may cover you at all times during your trip (including at your destination) or only while in an aircraft.
Travel delay coverage
Travel delays can happen to even the most organized group. Suppose your flight leaves late, causing you to miss your connecting flight or spend the night in the airport due to a flight cancellation. When this happens, you must pay for lodging, food and transportation. Travel delay insurance can reimburse you for some of these costs. Some covered delay reasons include civil unrest and severe weather at your destination and aircraft maintenance.
For the policy to kick in, your flight must be delayed for a certain number of hours — typically between three and 12 hours. Additionally, policies may have a daily cost limit per traveler. If you experience a travel delay, it's important to save all your receipts, as you must submit them to the insurance company as part of the claims process.
Trip interruption coverage
Trip interruption coverage differs from travel delay coverage. If you are forced to cancel your trip or return home early, trip interruption insurance can reimburse you for some non-refundable expenses. In some cases, trip interruption coverage will even reimburse you for the cost of a one-way ticket to get you home.
Purchasing trip interruption insurance can protect you if you must cancel or cut your trip short due to covered reasons such as illness, injury, a family emergency, political unrest or natural disaster. However, this coverage won't reimburse you for travel interruptions due to drug use, illegal acts, pregnancy and childbirth, among other exclusions.
You should also verify whether your trip interruption coverage applies if you need to interrupt your travels due to a pre-existing condition, as coverage terms and limitations vary by insurer.
Trip cancellation coverage
With trip cancellation coverage, you can be reimbursed up to 100% of your costs if you must cancel your trip due to unforeseen, covered reasons.
For example, if you have an injury or death in your family right before a trip or a natural disaster prevents you from reaching your vacation destination, you would be eligible for full reimbursement.
Covered reasons for canceling a trip generally include:
Illness or injury
Family emergency
Natural disaster
Severe weather
Job loss
Jury or military duty
Terrorism
Political unrest
Stolen passport
Airline strike
Baggage loss coverage
Baggage loss is different from baggage delay. If you experience a delay, you'll probably have to purchase enough supplies for a few days. But you must replace your belongings when your baggage is lost or your items are permanently damaged. And baggage loss coverage could reimburse you for those expenses up to your policy limits.
Insurance companies that offer baggage loss may not sell baggage delay coverage and vice versa, so ask about this distinction.
Missed airline connections coverage
You have no control over an airline's schedule, and flight delays can seriously increase the cost of your trip.
If your flight is late and you miss a connecting flight, missed airline connection coverage can reimburse you the cost of booking another flight to reach your destination.
This is one of the most common travel frustrations, so it may be one of the more beneficial types of travel coverage.
Cruise coverage
Several travel insurance companies, including Allianz Global Assistance, offer insurance plans that can protect your cruise vacation.
With travel insurance, you may be reimbursed for the cost of care for a covered illness or injury, or evacuation for a medical emergency.
Travel insurance can also reimburse you for prepaid non-refundable trip costs if you must cancel or interrupt your cruise for a covered reason.
Nevertheless, not all travel insurance companies sell cruise coverage, and policy details may vary by state. For more information, read our article on the best cruise travel insurance.
How to Determine how much Travel Insurance Coverage You need
When shopping for travel insurance, consider your risks and expenses to determine the type and level of coverage you need.
Consider the following to help you pare down your options:
Whether you're traveling to a destination with any travel advisories
Whether your travel dates coincide with possible severe weather at your destination (think hurricane season in the Caribbean)
Whether you'll participate in high-risk activities
The number of people traveling with you and their ages (larger numbers increase your odds of experiencing a setback)
The medical history of the travelers in your group
If you have other concerns or unique circumstances, reach out to your travel insurance company. You may be able to add coverage for special events and circumstances such as:
School activities
Destination weddings
Adventure sports
Car rentals
Possible cancellations due to pet health
As you shop for insurance, read the fine print to understand exactly what each policy covers. If you determine travel insurance is right for you, be prepared to spend between 4% and 10% of the cost of your trip on your policy. And if you opt for add-ons like CFAR or rental car coverage, your final price will be higher.
How to file a claim when your trip doesn't go as planned
If you have an incident and need to file a travel insurance claim, you'll be required to fill out applicable forms with information such as your name, policy number, travel dates, date of the claim and reason for filing.
You should also include documentation that evidences your loss.
According to Allianz Global Assistance, the following could serve as evidence of a loss:
Receipts and itemized bills for all expenses incurred
Proof of any refunds you receive from your tour operator, travel agency, resort, carrier, etc.
A copy of your rental contract or confirmation
Documentation that officially explains the cause of your trip cancellation or interruption, including police reports or flight delay notices
Unused tickets or proof of payment that substantiates the cost of the cancellation or interruption
Medical diagnosis and medical or hospital bills, invoices and any proof of other insurance payments
Any literature or communications from the supplier (hotel, travel agency, tour operator) that describes penalties
A letter from the supplier stating the non-refundable trip costs
Once you submit the necessary paperwork, your provider will review and process the claim. The company will contact you if it needs additional information or documentation. If the claim goes through smoothly, you'll receive a check reimbursing you for eligible expenses up to your coverage limits.
Remember that if you cancel your trip due to a medical issue, you'll need documentation from the doctor or medical facility. Contact your insurer as soon as the event occurs to start the claims process and keep detailed records and receipts of all your expenses.
Travel insurance claims are most often delayed because of inaccurate information or lack of documentation supporting your claim. It's in your best interest to study your policy before you leave, ask your agent in-depth questions and follow the claims processes as closely as possible if something happens.