Debit Card Fraud: Why Debit Card Users Are at a Higher Risk of Fraud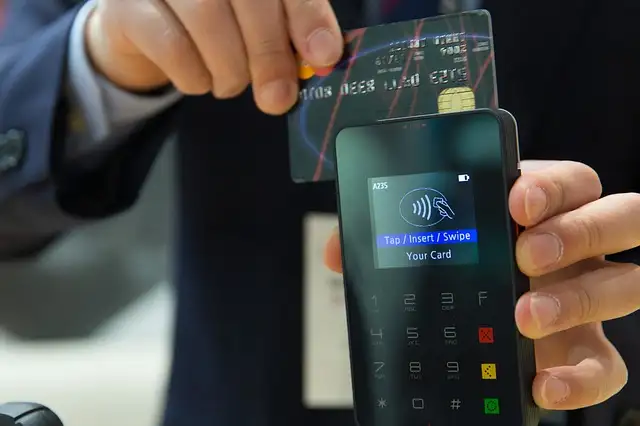 Credit card fraud cost victims $28 billion globally in 2020, with almost half of those Americans. But there's another rectangular piece of plastic in your wallet that thieves, hackers and skimmers want to access: your debit card. Debit cards don't always have fraud and identity theft protection like credit cards, and their fraudulent use can be worse, as fraudsters could empty your checking account.
Debit card fraud: How could it happen to you?
Many cardholders don't know they've been a victim of debit card fraud until viewing their account balance. So how could someone use your debit card to access your checking account?
Card skimmers
Card skimmers can record your debit card details, and fraudsters can install them on gas pumps, point-of-sale terminals and ATMs. Retailers and banks constantly update security to counter skimmers, but you should still check terminals before using your card. Integrating security chips and RFIDs into cards has reduced skimming, but some terminals can only read magnetic strips.
If a card payment terminal looks suspicious, take a closer look, as it may have a skimmer attached.
Stolen mail
Most financial institutions will send your new card by mail in unmarked envelopes, and if someone intercepts it, you may not notice until they have used it. The Postal Service now offers "Informed Delivery." If you sign up for this service, you'll get an email every morning about what mail you have coming, so you'll know when to expect your card.
If someone did manage to intercept your card, they would still have to activate it. This can thwart amateurs, but more experienced fraudsters can overcome it.
Online shopping
Shopping online has become routine for most Americans and was especially popular during the pandemic. Never shop on a public WiFi network, such as at the library or coffee shop, and make sure the sites you use are secure. Your browser should warn you when they aren't, and you should leave the site immediately, as someone could steal your account details.
A data breach
Even if you take all the precautions above, your account information could still be at risk. Hackers have previously breached security at retailers, universities, government agencies and firms like Yahoo! and Uber, stealing financial data, sometimes including PINs. Any organization with the financial data of millions of Americans is attractive to hackers. After a data breach, the affected organization will usually inform you and offer fraud mitigation measures, such as free credit monitoring.
What should a victim of debit card fraud do?
If you lose your credit card or someone steals it, you're only liable for unauthorized transactions up to $50. After all, the money the fraudster spends on your account was never yours to begin with. It belonged to your credit card company.
However, if someone fraudulently accesses your debit card, they could empty your bank account. How can you get the money back?
Report debit card fraud to your bank immediately
You can mitigate the damage from debit card fraud if you report the theft of your card or fraudulent transactions within two business days.
According to regulations from the Federal Trade Commission (FTC), you have zero liability if you report your card lost or stolen before it's used. If you report its loss within two business days of its use, you could be liable for up to $50.
The longer you wait to report your card lost or stolen, the more liability you face. If you report its loss within 60 days of your bank issuing your statement, you could be liable for up to $500, rising to unlimited liability if you don't report it within that 60 days.
If you wait too long, you risk losing everything in that account, including your overdraft.
So report the loss of your card as soon as you notice it, as once you've reported it, you're not liable for its unauthorized use.
Your bank may inform you about any fraudulent use
Most banks have fraud detection services, so you'll get an automated phone call if your bank notices fraudulent or potentially fraudulent activity on your card.
It's easy to trigger a fraud alert if you travel, use your card sporadically or use the same card repeatedly for similar online transactions. So, if you miss a phone call from the bank, call it back quickly, as it may freeze your card, causing you to miss payments and potentially affect your credit score.
How credit card protection works
Protection for debit card and credit card fraud is different. Federal law states that you're only liable for the first $50 of unauthorized use if someone steals your credit card or card number. However, you must report the theft to your card issuer.
Some credit card companies don't charge the $50 and are vigilant about fraud, alerting customers when they notice suspicious transactions.
How to prevent debit card fraud
Limit your use of your debit card to withdrawing cash. Use a credit card for all your regular expenses, but only spend what you can afford to pay off each month. This reduces your exposure to fraud, and some credit cards have rewards for using them.
Here are ways to help prevent debit card fraud:
Register for online banking

: Your bank likely has an online banking platform or a mobile app. If so, register and set up a text or email alert for large transactions.

Check for skimmers

: Always check terminals that require you to swipe your card. If something on the terminal looks odd, inform the station attendant or cashier.

Don't save your account number online

: Unless you're supremely confident in the security of your devices, when your browser offers to save your account number, decline.

Don't give your details verbally

: Some companies ask for your account details in a call. You should decline, and use another method.

Keep your card in sight

: Restaurants and drive-thru servers sometimes take your card to a terminal in another room. Use a credit card or cash in these situations.

Ignore emails from retailers

: Fraudsters often create emails that look like those from a genuine company, but clicking on a link to buy a product takes you to a site that will record your account details.

Only use ATMs at banks

: ATMs at banks are more likely to be secure. If your bank doesn't have ATMs, use those of other banks. This may result in a fee, but many banks reimburse their customers for this.

Shred your statements

: As some statements contain your debit card information, shred them after a year.

Destroy your old cards

: Often, the only change on a new card is its expiration date, so destroy your old cards to prevent someone from finding your card and guessing the new expiration date.

Change your PIN

: If someone stole your data and your PIN, a different PIN prevents any fraudulent transactions.
If your credit report shows hard inquiries you don't recognize, someone may be impersonating you. The same person may also have stolen your debit card information but not used it immediately. If you suspect identity theft, notify law enforcement and freeze your cards.
How do you check your credit report? FTC regulations state that you are entitled to a free report a year from each of the three credit bureaus: Experian, Equifax and TransUnion. Visit annualcreditreport.com to receive free weekly reports due to the COVID-19 pandemic.
You can also monitor your credit using an app like Credit Sesame or Credit Karma.
Update: This article has been updated to reflect the current practices of annualcreditreport.com.
Disclaimer: This story was originally published on December 18, 2017, on BetterCreditBlog.org. For more information on Debit Card Fraud please visit: https://www.uspis.gov/news/scam-article/debit-card-fraud